Oxfam and Resurgence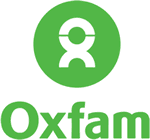 Working together for change
Resurgence has teamed up with Oxfam to support their work on development issues.
Support Oxfam with our special membership subscription offer
Join Resurgence today and we will donate £5.00 to Oxfam on your behalf.
You will receive:
Resurgence challenges us to question, think and respond to the world outside the box.
Annie Lennox
SIX ISSUES A YEAR OF RESURGENCE & ECOLOGIST
If you have a voucher code from a local Oxfam shop, please use this code when prompted during checkout. If you don't have a code, you can use code: P6528 when you take out your membership subscription to The Resurgence Trust and we will donate the £5 to general Oxfam funds.
We will donate £5 to Oxfam as a thank you!
Take out your Membership Subscription here
Quote voucher code: P6528 — you'll be prompted to add the voucher code during checkout.
Resurgence & Ecologist magazine - a pioneering voice for change
From Gaia to Greenpeace; Peace to Politics and Organic to Occupy; Resurgence & Ecologist magazine brings you cutting-edge articles on the key environmental and social issues of our time. With stunning art, poetry and opinion pieces to inform and inspire - this magazine brings you a unique mix that cannot be found anywhere else.
Contributors include: Polly Higgins, Paul Hawken, Michael Morpurgo, Margaret Atwood, Antony Gormley, Rowan Williams, Vandana Shiva - the list goes on.
Don't miss out
Join Resurgence today and we'll make a £5 donation to Oxfam on your behalf.