Friends of Resurgence
July/August 2008
Welcome: Music for Transformation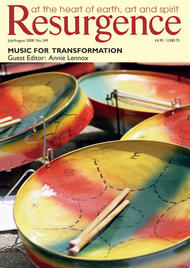 Annie Lennox joins us as Guest Editor for the July/August 2008 issue of Resurgence. We present a special feature on the role of music in society, activism and spirituality.
"As music is a source of social activism it is also a foundation for spiritual renewal. Through music we can transcend all division, disconnection and separation."
We dedicate this issue to activist musicians of the past, present and future who have committed themselves to the wellbeing of the Earth and its people.
More: www.resurgence.org/magazine/
article2534-Music-for-Transformation.html
To read the July/August issue in full, download from the website: www.resurgence.org/shop/backissues.html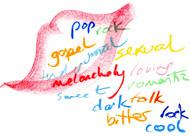 Annie Lennox introduces this special issue of Resurgence on the theme of Music and Transformation and tells us what music means to her.
"Music for me is pure 'potentiality'. I can engage with it. I can commune with it. Sometimes, if I am open to it, it takes me by surprise, and I step out of myself. Music is a friend, a companion, a guide and a teacher."
More: www.resurgence.org/magazine/
article2540-What-is-Music.html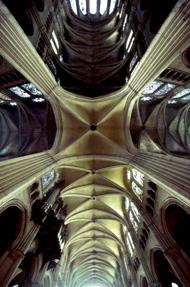 Ian Skelly on the healing properties of music and its role in finding solutions to the current dilemmas within society. We need to rediscover the importance of the "harmonic patters that hold the fabric of the universe together."
Learning about music should not be seen as the 'soft-option' in schools. "It teaches us vital lessons not offered by any other subject about the way harmony operates in the world and, as it does so, puts us instantly in touch with the eternal."
More: www.resurgence.org/magazine/
article2544-Beauty-Speaks.html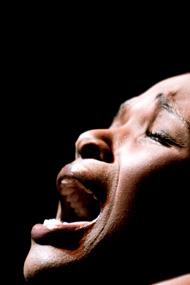 "This is an article about singing. It's about you singing. I am writing this because I want to encourage you to sing."
Brian Eno on why singing is the key to a long life, a stable temperament, increased intelligence, new friends, and greater self-confidence – and why he believes it is something we should all do. He provides tips on how to start your own singing group, why you should and what to avoid.
More: www.resurgence.org/magazine/
article2548-Freestyling.html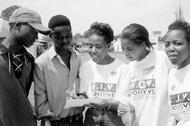 Treatment Action Campaign (TAC) is a South African-based charity working on HIV/AIDS issues. TAC provides information and training on the treatment and prevention of HIV/AIDS, including the implementation of countrywide mother-to-child transmission prevention and antiretroviral treatment programmes.
This vital work is being supported by Annie Lennox and a host of acclaimed female vocalists who have recorded Sing – to raise money and awareness.
More: www.resurgence.org/magazine/
article2537-Songs-for-Action.html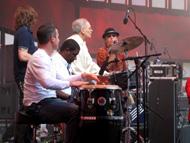 Artists and musicians are at the forefront of raising awareness of social issues in our global society.
This unique organisation brings together artists, musicians and writers to raise awareness about climate change and provide financial support to 'grassroots' solutions.
Artists' Project Earth's first album Rhythms del Mundo was a collaboration between members of Havana's famous Buena Vista Social Club and popular 'Western' artists including Coldplay, Jack Johnson and the Kaiser Chiefs.
More: www.resurgence.org/magazine/
article2538-Artists-Project-Earth.html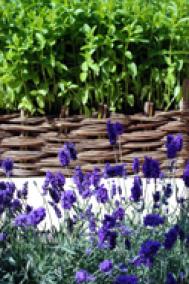 Lorna Howarth takes a trip around the Chelsea Flower Show, explores our changing attitudes to gardening and seeks out evidence of the shows claim to be 'going green'.
"How is that one of the most intimate relationships we have with Nature – that of gardening – has become so fossil-fuel intensive, so unsustainable, so pre-occupied with design and control?"
There is a welcome trend to bring gardening back to its basics. Sustainable principles are filtering through to the Chelsea Flower Show and there is hope that many more people will follow this trend and begin to incorporate organic and natural gardening techniques in their own gardens.
More: www.resurgence.org/magazine/
article2551-Back-to-our-roots.html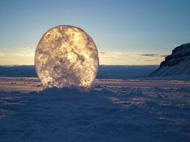 The Cape Farewell project brings together scientists, artists and musicians in a powerful project to educate, motivate and activate us on the issue of climate change.
"Ice is the million-year-old history of our planet. From it we know what the air, temperature and world were like at any given point, just by analysing ice-core samples. Our actions are burning this cold library of ice."
More: www.resurgence.org/magazine/
article2552-Burning-Ice.html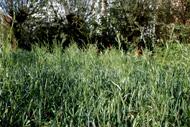 Daniel Bellow on the revival of small-scale farming and community supported agriculture.
"In the last few years, a funny thing has happened: small-scale farming has made a comeback, based on a new economic model: community-supported agriculture, which allows farmers to sell their crops before they plant them to the people who are going to eat the end product."
More: www.resurgence.org/magazine/
article2558-Full-Circle.html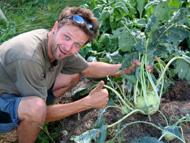 Brigitte Norland learns more about a small community who persuaded the planning authorities to let them live on their 42-acre permaculture site.
"New approaches to living on the land are urgently needed since southern England suffers from the stresses of inflated land values, the displacement of the younger generation, and attitudes to building that are caught between obsolescing industrial farming and the romanticised view of a relocated urban population".
The community at Landmatters demonstrates an inspiring alternative.
More: www.resurgence.org/magazine/
article2560-Landmatters.html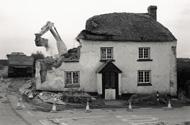 Tony Juniper takes a closer look at how England is being affected by the tidal wave of globalisation in his review of Real England by Paul Kingsnorth.
"Many of the things that make England special and unique are about to be consigned to history."
Should we care? Does the loss of our orchards, wildlife, shops and breweries matter?
More: www.resurgence.org/magazine/
article2567-Swept-Away.html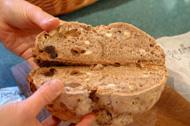 We are delighted to launch the first Resurgence Slow Sunday – an initiative of The Resurgence Trust where we invite our readers to take part in symbolic actions for change.
Find out more about traditional breadmaking techniques, try out a new recipe and celebrate a passion for the planet with family, friends and neighbours.
More: www.resurgence.org/trust/slow-sunday.html
Also in the July / August Issue
A Living Force: Gavin Henderson gives an insight into the Dartington International Summer School – an extraordinary seedbed of talent and creativity.
Melting Gods: Nick Hunt warns that if we continue to allow the Himalayas to be exploited, we will do ourselves irreparable damage as a species.
Footpath to the Festival: Merlin Sheldrake recounts his 90-mile journey to Glastonbury Festival on foot.
Summer Spirit:Celebrate the summer harvest with recipes by Daphne Lambert.
Book Reviews
About a Man: Natalie Moore reviews Wendell Berry: Life and Work.
To read these articles and more, download Resurgence issue 249 as a pdf for £4.00 (plus VAT in the UK and Eire):
www.resurgence.org/shop/backissues.html