Friends of Resurgence
November/December 2008
Welcome:
Feasting and Fasting
Connecting the Plate and the Planet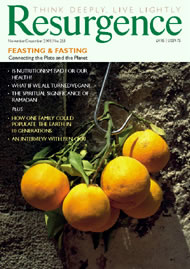 In the November/December 2008 issue we present articles focused on food and related issues ? food security, nutrition, over-population, slow food, fair trade, the joy of cooking, community celebrations and more.
Satish presents his perspective on feasting and fasting, and invites us to examine the link between the food on our plates, climate change, global poverty and health.
Read more: www.resurgence.org/magazine/
To read the November/December issue in full, download from the website: www.resurgence.org/shop/backissues.html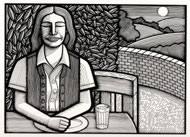 Zia Sardar recalls his first fast and contemplates the cultural and spiritual significance of Ramadan.
"In Islam, the idea of fasting is wrapped in two intrinsic notions. First, fasting is connected to ?effort?? Second, it is connected to ?spontaneously doing good?. Fasting is inherently good, but it also leads to good actions."
More: www.resurgence.org/magazine/
article2655-Good-Intentions.html.html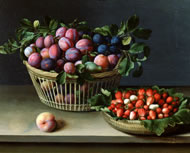 "From a certain point of view, there is no such thing as food. Not objectively, not for human beings who cook and eat. The food we grow, prepare and consume is full of fantasy, teeming with imagination and meaning."
Thomas Moore's article explores the power of food to enhance reverence, conviviality and community.
More: www.resurgence.org/magazine/
article2652-Food-for-the-Soul.html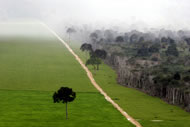 Saving the Amazon from destruction is crucial; so two pieces of good news from the forest should be celebrated.
Paul Kingsnorth on recent legal agreements that give hope for the future of the Amazon forest ? a moratorium on the purchase of soya beans from rainforest lands and a ban on trade in illegal timber and timber from deforestation in the Amazon State of Parį.
More: www.resurgence.org/magazine/
article2649-Rainforest-Progress.html
The Silence of the Greens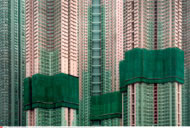 An article that tackles the controversial issue of population control and asks why environmentalists choose to ignore the undeniable connections between the food crisis and over-population of the human species.
David Nicholson-Lord presents some challenging thoughts and statistics.
More: www.resurgence.org/magazine/
article2651-The-Silence-of-the-Greens.html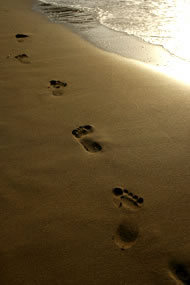 Rosie Pearson reviews 'Do Good Lives Have to Cost the Earth?' edited by Andrew Simms and Joe Smith.
This book contains a multi-faceted approach to solving the world?s problems and presents a vision of how things could be. Compiled from articles by some of the most illuminating and imaginative writers of our time, including Colin Tudge, Oliver James, Rosie Boycott, Hilary Benn and Anne Pettifor.
More: www.resurgence.org/magazine/
article2677-A-Good-Life-Redefined.html
Members' Page ? Slow Sunday Feast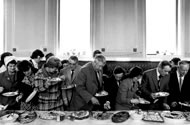 Join us for Resurgence Slow Sunday on 30th November ? where we invite our readers to take part in symbolic actions for change.
Celebrate this Slow Sunday with a feast ? invite friends and family to share a simple, healthy, delicious meal. Recipe ideas, inspiration and tips for organic living.
More: www.resurgence.org/trust/
slow-sunday/lets-feast.html
Also free to read online in the November/December Issue
Nature Writers: Our new column begins with a sublime passage from the late Roger Deakin More. . .
Letter from America: Laird Townsend on the seemingly impossible challenge of changing the US economy to one that respects the limits of natural systems. More. . .
Salamongundi: John Moat on the revival of a community Christmas festival in Welcombe, North Devon More. . .
This month's web exclusives
Living without Oil: Mark Boyle embarks on a journey to live more respectfully with Gaia. More. . .
Slow Travel: Walking the World by Gregor Sieboeck, who?s looking forward to meeting you along the way! More. . .
Don't miss the following articles
Food Security: Jonathon Porritt on the wider benefits of eating local and seasonal food.
Is Nutritionism bad for our health? An exposure of the nutrition industry.
The Joy of Cooking: Perspectives from the heart of the Indian hearth and home.
You can read the Nov/Dec issue in full for just £4:
www.resurgence.org/shop/backissues.html
Online e-subscriptions available:
Join the carbon-friendly future! Take out an e-subscribe to Resurgence for just £18.
www.resurgence.org/membership/e-subscriptions.html
Soil Association Annual Conference
18-19 November 2008, Bristol
Food for Everyone: A Secure Plan for our Future.
More. . .
---
Intelligence Squared Green Festival on Climate Change
24-25 January 2009, London
Awareness raising and debate on climate change issues and to look at what should be done to tackle the challenges we face.
More. . .