Friends of Resurgence
March/April 2010
Over the last three decades there have been greater changes in the way we produce and consume food than in the previous 30,000 years. In the March/April issue we present a special feature on the Future of Food, taking a transatlantic perspective on the consequences of this transformation.
As part of this unique food feature, edited by Elizabeth Amrien, we look at organic and beyond, examine the role of women in agriculture, and ask 'what is the true cost of cheap food?'
Read more: www.resurgence.org/magazine/
To read the March/April issue in full, download from the website: www.resurgence.org/shop/issues.html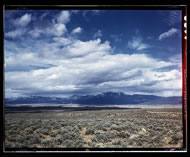 Celebrate the 40th anniversary of Earth Day and join The Billion Acts of Green campaign to send a powerful message about our global commitment to protect the Earth. Make a commitment to an act of 'green service' and be part of the change.

More: www.resurgence.org/magazine/
article3025.html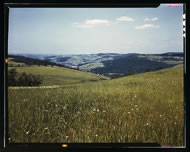 Giving a voice to environmental writers living on the frontline of climate change, particularly in the global south, the annual Earth Journalism Awards support writers and raise awareness and understanding of climate change issues.
More: www.resurgence.org/magazine/

Fairtrade creates a space in the global economy where we can do trade differently, where social and environmental considerations are put first and the rules of the free market economy are turned upside down.
More: www.resurgence.org/magazine/
article3037.html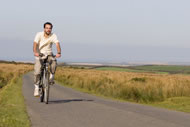 Living a low-carbon lifestyle can sound like penitence, but in his new column for Resurgence, low-carbon enthusiast Mukti Mitchell explains how cutting your carbon footprint will give you a clear conscience and bring plenty of joy.
More: www.resurgence.org/magazine/
article3045-living-on-low-carbon.html
Also free to read online from the March/April Issue
Repair Project: a Gandhian approach to domestic violence. More
The True Cost of Cheap Food: Who really pays? More
Emissions Trading: cap and trade in CO2 emissions. More
Water Wisdom: alternatives for India's water supply. More
The Divine Microcosm: Where on Earth is Heaven? More
This month's web exclusives
Exclusive articles from our Food Feature:
Get Your Hands Dirty: sustainability requires participation
The Framing Game: access to healthy food for all
The Next Food Revolution: valuing small-scale farming
Plus:
Summit Without Souls: mountaineering with a conscience
Spring Menu: nature's rich harvest
Reflective Waters: Slow Travel on the French canals
More
Don't miss the following articles
Our Bee Brethren: Philip Chandler
A New Food Future: Andrew Kimbrell
The Market Dogma: Guy Watson
Deep Spirit: Thomas Moore
To read these articles and more buy the March/April 2010 issue for just £4:
www.resurgence.org/shop/issues.html
Online e-membership available:
Join the carbon-friendly future! Take out an e-membership to Resurgence for just £18.
www.resurgence.org/membership/e-membership.html
Our Future Planet (OFP)
is the only online community that enables you to share ideas, design your future, and create change in the real world. The OFP website is designed to inform, inspire and encourage people to create positive visions for the future and develop the systems needed to get us there.

OFP is a community for planetary citizens, where you can make connections with people who have mutual interests and passions. The website empowers individuals to cooperate to bring ideas to life through creating actions, projects and petitions to facilitate change.

Find out more about OFP unique work, focusing on solutions and a positive vision for the future: www.ourfutureplanet.org
Desert Feast
22 – 29 March 2010
A unique journey in the Sinai Desert with Satish Kumar. More. . .
---
UK Aware
16 – 17 April 2010
Ideas for greener living. Discounted tickets for Resurgence readers. More. . .
---
Resurgence Summer Camp at Green and Away
29 July – 1 August 2010
Talks, music, dance, storytelling. More. . .