Give a gift of Resurgence – a unique, ethical and inspirational present that will be enjoyed for a whole year! Free Fireside Chats CD with every new membership. Call our Membership Department, tel: 01208 841824 or use the link below.

Give a Gift Membership
Resurgence News
Tagore Festival
Visit the new Tagore website for updates and bookings. More
Regular Blogs
Nature, conservation, science and film: Read Blogs
School of Total Education
An interview with Satish Kumar Listen here
What on Earth Evolved?
Test your knowledge of the natural world and raise money for Resurgence at the same time. More
Phone Co-op
Thinking of changing your phone or broadband supplier? Go ethical. More
In Brief


What on Earth Wall Book
£5 from each sale goes to Resurgence
More
---
Better World Books
Recycled books for literacy projects
More
---
Virtuous Bread
An interview with Peter Owen Jones
More
---
A Better World is Possible
Free book download
More
---
Course
Schumacher College
Green Design in Practice
21 March 2011
More
---
Course
Yarner Trust
Exotic Bread
12 March 2011
More
---
Course
Sharpham Trust
Write to Freedom
Writing and meditation workshops with Caspar Walsh
More
Friends of Resurgence
January/February 2011
Welcome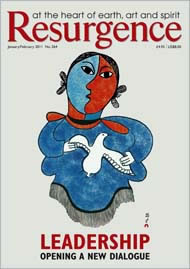 Leadership - Opening a New Dialogue
In our special issue on Leadership, we look at how good leadership can serve our planet and our society. Guest edited by Sharon Turnbull, feature articles explore what it means to be a 'good' leader – from encouraging potential in others, to using the right language. We celebrate the achievements of leaders in the world today, and look at the inspiration and motivation that drives them.
Read more: www.resurgence.org/magazine/
To read the January/February issue in full, download from the website: www.resurgence.org/shop/issues.html

---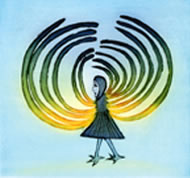 We Are All Leaders
A good leader is not a rare hero, not an ego-driven dictator, not a self-conscious superstar, not a self-centred celebrity or a power-manic manager, but a humble host to humanity – a servant of the Earth and an ever-vigilant conscience of the people.
Satish Kumar explores the meaning of true leadership and awakens the leader in us all.
More: www.resurgence.org/magazine/
article3272.html


---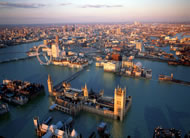 Postcards from the Future
How will climate change affect the landscape around us? The London Future Exhibition takes a provocative look at the impact of Climate Change on London – with views of the Royal Mall flanked by windturbines, London as 'Venice' impacted by floods and Buckingham Palace surrounded by shanty towns.
More: www.resurgence.org/magazine/
article3278-postcards-from-the-future.html



---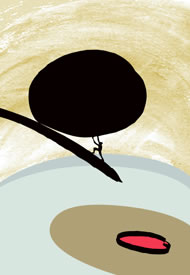 A Lifetime of Activism
Are good leaders born or made? James Arnold-Baker profiles the activist Karl Jaeger, who teaches that collaboration must replace competition if the human race is to survive, and asks 'Is man intelligent enough to make this vital transition?
More: www.resurgence.org/magazine/
article3290-a-lifetime-of-activism.html

---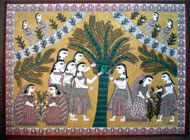 Who Will Feed the World?
From field to kitchen, from seed to food, Indian women's strength is in diversity – which is why genetically engineered crops only serve to disempower them. Vandana Shiva reveals the truth behind the the media hype that claims GM crops have 'liberated India women'.
More: www.resurgence.org/magazine/
article3297-who-will-feed-the-world.html

---
Also free to read online from the Jan/Feb Issue
Leaders as Dreamers: Introducing a trio of young, inspiring leaders. More
The Power of Language: Words are as critical as actions for a good leader. More
Homeward Bound: Peace can be found anywhere when your mind is at rest. More
This month's web exclusives
Leading in Kibera: The founder of Carolina for Kibera tells his story.
Anything is possible: A young Igorot leader talks about a new kind of leadership.
New Generation Leadership: The founder of Foodcycle shares his passion and vision.
Huichol Indian Art: Exploring the sacred meaning behind the Huichol yarn painting.
The Resurgence Story: Celebrating 45 years of Resurgence.
More

Don't miss the following articles only in print
The Plastic Beach: Lorna Howarth
The Paradox of Price: Nick Robins
The Making of Harmony: Ian Skelly
Coming of Age: Rumini Sekhar
To read these articles and more buy the January/February 2011 issue for just £4 (pdf format):
www.resurgence.org/shop/issues.html
Online e-membership available:
Join the carbon-friendly future! Take out an e-membership to Resurgence for just £18.
www.resurgence.org/membership/e-membership.html

Our Future Planet (OFP)
is the only online community that enables you to share ideas, design your future, and create change in the real world. The OFP website is designed to inform, inspire and encourage people to create positive visions for the future and develop the systems needed to get us there.

OFP is a community for planetary citizens, where you can make connections with people who have mutual interests and passions. The website empowers individuals to cooperate to bring ideas to life through creating actions, projects and petitions to facilitate change.

Fin
d out more about OFP unique work, focusing on solutions and a positive vision for the future: www.ourfutureplanet.org
Devon
Tagore Festival
May 2011
A festival of arts, craft and culture to celebrate the life of Rabindranath Tagore.
More. . .
---
Torrington, Devon
The Hard Rain Project
20 January 2011
Reinvent the modern world so it's compatible with nature and human nature. The internationally acclaimed environmentalist Mark Edwards gives his Hard Rain documentary presentation. Supported by Resurgence magazine.
More. . .
Resurgence magazine: http://www.resurgence.org Tel: +44 (0) 1237 441293
The Resurgence Trust is a Charity registered in England and Wales. Charity Registration No. 1120414 Reg. Office. Ford House, Hartland, Bideford, Devon. EX39 6EE.
You are receiving this email from Resurgence because you subscribed on our website. To unsubscribe or to update your profile, click on the Safe Unsubscribe or Update/Edit Profile links below.
If you have received this email as a referral from a friend or otherwise wish to subscribe to this list please subscribe.