Give a Gift Membership
Resurgence News
Introducing. . .
A new children's book section in our online shop Shop page
Resurgence Team
We welcome two new members of staff to Resurgence: Sharon Garfinkel as PR/marketing Executive and Emma Cocker as our Editorial Assistant & Picture Researcher.
Thank you!
A big thank you to Elizabeth Wainwright for her hard work, enthusiasm and bright ideas, as she leaves Resurgence to pursue a new career as a photojournalist.
Regular Blogs
Nature, conservation, science and film: Read Blogs
What on Earth Evolved?
Test your knowledge of the natural world and raise money for Resurgence at the same time. More
Phone Co-op
Thinking of changing your phone or broadband supplier? Go ethical. More
In Brief
Daniel Lopez took these stunning images, using TimeLapse technique to capture the natural movement of the earth, stars, clouds, sun and moon. El Cielo de Canarias 2010/11
More
---
Artists Project Earth, new album – Rhythms Del Mundo Africa is due for release in September, and will accompany APE's online famine appeal campaign
More
---
Youth Voice Find out more about the UK Youth Climate Coalition. For info, videos & how to support them: More. . .
---
The Earth Vision nature writing contest
Short fiction, creative non-fiction, poetic prose, or poetry. Deadline 15 October 2011 for submissions
More. . .
---
Course
Schumacher College
Autumn Retreat
26 – 30, Sept 2011
Beat the Autumn blues by coming to the College to give yourself the space and time to make the connections with yourself and the world around you
More
---
Course
BIJA, Dehra Dun, India
Gandhi and Globilisation
24 Nov – 4 Dec, 2011
Satish Kumar, Vandana Shiva & Venerable Samdhong Rinpoche
More
---
Course
School of Storytelling
Storytelling Courses
A storyteller is more than a teller of tales. Storytellers are entertainers, teachers and healers with a long spiritual tradition. To be true to this tradition requires ongoing renewal and inspiration.
More
Friends of Resurgence
September/OCtober 2011
In this issue, Bill McKibben, Jonathon Porritt, Margaret Atwood and Vandana Shiva tell us why they are still hopeful of a positive outcome for the planet and for humankind. In an exclusive feature, Antony Gormley celebrates the work of Ai Weiwei, and highlights the need to defend the freedom of self-expression and free speech for all.
In our Pioneers feature we profile Kirsty Schneeberger — a young climate change leader and the recipient of an MBE at the age of just 26.
Read more: www.resurgence.org/magazine/
To read the September/October issue in full, download from the website: www.resurgence.org/shop/issues.html

---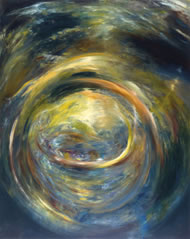 What Comes Next?
Bill McKibben, founder of 350.org, looks at the global changes that have taken place in the past 45 years and asks, "Where do we go from here? Will the 'big brain' bail us out?" Can we grasp this tiny window of opportunity to save something of the magnificence of the Earth before it's too late?
More: www.resurgence.org/magazine/
article3457.html


---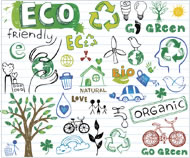 Challenging the Greens
How much progress have we made, and what should we be doing next? Jonathon Porritt takes a critical look at the green movement and reflects on a harsh moment of truth. He tells us why its time for the movement to transcend chronic dualism and embrace a holistic worldview.
More: www.resurgence.org/magazine/
article3461.html



---
A Feast of a Find
In a city that can feel cool and aloof, Jemima Roberts finds a warm welcome at her local market in North London.
"I relish the rainbow weave of the market's social tapestry as much as the changing colours of the season."
More: www.resurgence.org/magazine/
article3468.html
---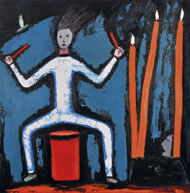 Painter as Storyteller
The basic human need for the mythic and sacred is too often dismissed as the negligible by-product of misfiring chemical connections within our heads. Walk into painter Wynn Jones's studio though, and you will see this is not the case.
More: www.resurgence.org/magazine/
article3475.html

---
Also free to read online from the Sep/Oct Issue
Grief for our Lost Species More
Poetry – Roll Up! Roll Up! More
Opinion: Environmental Justice More
Living in Harmony More
This month's web exclusives
Transcending Cultural Stress: Simon Mitchell
Reflections: Rosalind Brackenbury
To Realise What You Live For: Patrick Evans
Metaphor of Faith: Ursula King
The Mystery of Life: W Thomson Martin
Healing the UK Riots: Tim Roberts
What Has Become of Us?: Jeremy Seabrook
More

Don't miss the following articles only in print
New Frontiers: Margaret Atwood
Louder than Words: Antony Gormley
Beauty and Wellbeing: Harry Eyres
To read these articles and more buy the September/October 2011 issue for just £4 (pdf format):
www.resurgence.org/shop/issues.html
Online e-membership available:
Join the carbon-friendly future! Take out an e-membership to Resurgence for just £18.
www.resurgence.org/membership/e-membership.html

Our Future Planet (OFP)
is the only online community that enables you to share ideas, design your future, and create change in the real world. The OFP website is designed to inform, inspire and encourage people to create positive visions for the future and develop the systems needed to get us there.


Find out more about OFP unique work, focusing on solutions and a positive vision for the future: www.ourfutureplanet.org
Green Books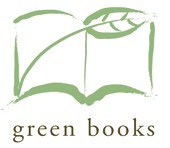 E.F. Schumacher was born one hundred years ago. If you want to find out more about the life of this remarkable man, his daughter Barbara Wood's biography Alias Papa is now available from Green Books.
www.greenbooks.co.uk
Green Books publishes books on environmental, cultural and spiritual issues. You can also sign up for their newsletter for articles, book extracts and offers.
E.F. Schumacher Centenary Lecture
London
13 September, 2011
With Satish Kumar, and introduced by Diana Schumacher. More info, email: temenosacademy@myfastmail.com
---
Festival of Life
London
24 September, 2011
A vibrant, jampacked, holistic event
More. . .
---
Resurgence 45th Birthday Celebration
Cornwall
24 September, 2011
Art, live music, poetry & performance. Speaker: Satish Kumar. All ages welcome. Local food and drink.
Visit the Gather website
---
Being The Change
London
1 October, 2011
Satish Kumar shares his wisdom and experience.
More. . .
---
Schumacher Lectures and evening concert
Bristol
8 October 2011
Speakers: Satish Kumar, Bill McKibben, Caroline Lucas, Rob Hopkins and more.
www.schumacher.org.uk tel: 01179 9031081
---
Resurgence magazine: http://www.resurgence.org Tel: +44 (0) 1237 441293
The Resurgence Trust is a Charity registered in England and Wales. Charity Registration No. 1120414 Reg. Office. Ford House, Hartland, Bideford, Devon. EX39 6EE.
You are receiving this email from Resurgence because you subscribed on our website. To unsubscribe or to update your profile, click on the Safe Unsubscribe or Update/Edit Profile links below.
If you have received this email as a referral from a friend or otherwise wish to subscribe to this list please subscribe.