Membership Offer
Mothers Day
Why not send Resurgence as a special gift? Inspiring, beautiful, enjoyable - and lasts longer than a bunch of flowers! Call our Membership Department, tel: 01208 841824 or use the link below.
Give a Gift Membership
Resurgence News
Resurgence App
Resurgence now available on the iPad and iPhone, with free access for existing print members More
Send an e-Card
Send free Resurgence e-cards, with a personal greeting e-Cards
Regular Blogs
Nature, conservation, science and film: Read Blogs
What on Earth Evolved?
Test your knowledge of the natural world and raise money for Resurgence at the same time. More
Phone Co-op
Thinking of changing your phone or broadband supplier? Go ethical. More
In Brief
The Children's Fire
Tim 'Mac' Macartney
More
---
Polly Higgins
on the journey to eradicate ecocide
More
---
Satish Kumar
on Tagore and the story behind Dartington
More
---
Course
Schumacher College
The Future of Food and Farming
13-20 April, 2012
Creating a Resilient System
More
---
Course
Revival
Process and Pilgrimage
19-23 May, 2012
Speakers include: Ilan Pappe, Satish Kumar, Marilisa Cuccia, Graham Jones, Philip Franses
More
---
Courses at the Yarner Trust
Regular courses in sustainable living, plus environmental arts camps and school visits.
More
Friends of Resurgence
March/April 2012
The March/April issue of Resurgence is a landmark publication – Animals: A New Ethics. A powerful gathering of key animal advocates, this issue brings together international experts including campaigners, activists, philosophers, scientists, lawyers, poets and artists – all shining lights, visionaries and pioneers in the field of animal rights.
Contributors include: Tom Regan and Marc Bekoff, Jan Creamer, Mark Gold and Richard Ryder, plus former Queen guitarist Brian May on his campaign to save Britain's badgers from imminent culls.
Read more: www.resurgence.org/magazine/
To read the March/April issue in full, download from the website: www.resurgence.org/shop/issues.html

---
Our Future Planet (OFP)
is the only online community that enables you to share ideas, design your future, and create change in the real world. The OFP website is designed to inform, inspire and encourage people to create positive visions for the future and develop the systems needed to get us there.


Find out more about OFP unique work, focusing on solutions and a positive vision for the future: www.ourfutureplanet.org
---
Green Books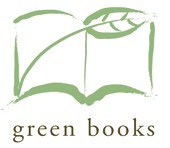 Green Books publishes books on environmental, cultural and spiritual issues. You can also sign up for their newsletter for articles, book extracts and offers. www.greenbooks.co.uk
---
Schumacher College

Schumacher College has been at the forefront of radical new thinking and education for 20 years. Connect with thousands of like-minded people and learn alongside the leading thinkers and activists of our day by joining the College Network. www.schumachercollege.org.uk
---
Yarner Trust

The Yarner Trust is a charity based in North Devon running adult courses in sustainable living, family activities, environmental arts camps, and school visits. You can book courses on-line at www.yarnertrust.org
Brighton VegfestUK
The Hove Centre, Brighton
17-18 March, 11am - 6pm
Expect over 120 stalls crammed full of fine vegan cuisine, bodycare, clothing, campaigns, cakes, cosmetics and more. Plus a host of fantastic entertainment including our Great Veggie Burger and Sausage Competition, film, theatre, talks, cookery demos, music, face painting and Ready Steady Chef feature. Free admission.
www.vegfest.co.uk
---
Tagore Festival
Dartington Hall, Devon
6-9 April 2012
Celebrating Tagore's philosophies and relevance today, with a programme of speakers, music, dance, poetry and theatre. Performance from Andy Sheppard and Kuljit Bhamra, Zoe and Idris Rahman and Sheema Mukhergee, workshops on mbira and gamelan, and the Puppet State Theatre. Plus an Alternative Easter Egg hunt, workshops, storytelling and more. A perfect way to spend the Easter weekend!

For more information and booking visit www.tagorefestival.com or contact the booking office on 01803 847070
---
Earth Pilgrims Retreat II
Asturias, North Spain
13-19 April 2012
Earth Pilgrims Retreat II, Asturias, North Spain Info and bookings: mail@gaiaysofia.com
---
Art in Action
Waterperry House, Waterperry, Near Wheatley, Oxford
19-22 July 2012
exhibitions, classes and performances of 400 demonstrating artists, teachers, musicians and performers. www.artinaction.org.uk
---
Resurgence Summer Camp
Worcs
26 – 29 July 2012
Annual Summer Camp, at Green and Away, nr Bransford, Worcs
More. . .
---
Resurgence Festival of Wellbeing
London
15 September 2012
More. . .
---