Membership Offer
Why not give Resurgence & Ecologist as a gift this Christmas?
Your friends will receive 6 magazines a year, plus a free pack of six beautiful cards.
Give a Gift Membership
Resurgence News
Resurgence online shop
Visit the Resurgence shop for gift ideas, green living books, cards and diaries. Shop
Resurgence App
Resurgence now available on iPad and iPhone, with FREE access for existing print members. More
Send an e-Card
Send free Resurgence e-cards, with a personal greeting e-Cards
Film about Resurgence
Watch it online here
Resurgence & Ecologist for institutions
Working or studying at a university or library? Find out about institutional subscriptions here
Phone Co-op
Thinking of changing your phone or broadband supplier? Go ethical. More
Ecologist News
Check the website
www.theecologist.org for new daily content covering a wide spectrum of environmental issues, plus political analysis, special reports and photo features.
Ecologist Dating Site
We've launched an online dating site for people who care about environmental issues and want to meet others interested in living ethically Sign up here
Frontline Online
Lorna Howarth reports on unusual, inspirational, and topical news pieces from around the globe.
Friends of Resurgence
September/October 2013
The September/October issue of Resurgence & Ecologist magazine looks at the Green Manifesto — highlighting the political, economic and environmental challenges we currently face.
Taking a wide-ranging perspective, we feature articles on cutting-edge green politics, urban food production, reconciliation and peace-building, tackling poverty in the developing world, grass roots action, fracking and more. Plus we highlight the role of beauty, art and story to inspire and inform.
In this issue, we seek out the solutions, innovations and ideas that will take us the next step towards a more sustainable and resilient future.
Here's a selection of articles and new features from the September/October issue, with links to articles that you can read online. Read more: www.resurgence.org/magazine/
To read the September/October issue in full, download from the website: www.resurgence.org/shop/issues.html

---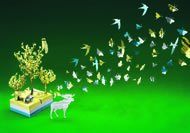 A Green Manifesto
Why do people get involved in green politics and what can it really achieve? Natalie Bennett, Leader of the Green Party in England and Wales, gives a personal account of how she came to join the Green Party and sets out her vision for the future.
Read the full article: www.resurgence.org/magazine/
article3980.html

---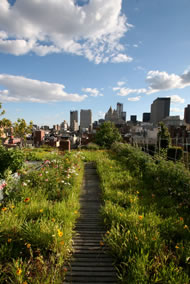 Urban Farming
How much of our food can we grow in cities? Tom Levitt takes a look at new developments in urban farming, including soil free technologies such as aquaponics and aeroponics, and the creative use of derelict land using more traditional farming techniques.
More: www.resurgence.org/magazine/
article3984.html

---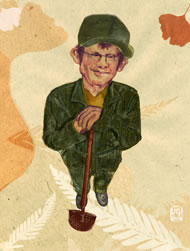 The Transition Experiment
'So what is transition precisely?' Bibi van der Zee meets Rob Hopkins, founder of the transition movement, and finds out what inspires him, what's been achieved, and where next? With a look at the ongoing challenges that face activists and the true meaning of resilience.
More: www.resurgence.org/magazine/
article3988.html
---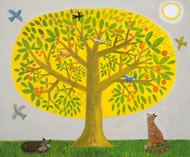 Family Orchards
Inspired by his childhood memories of secret gardens, Rupert Sheldrake introduces the idea of family orchards – spaces that would provide families with a place to play, grow and enjoy an oasis of peace in the modern world.
More: www.resurgence.org/magazine/
article3989-family-orchards.html

---
Friends of the Earth

We're delighted to be working in partnership with Friends of the Earth. Our strategic partnership, launched in March 2013, will enable us to reach more people with news and comment on climate change, biodiversity loss and resource use; opening up further debate on these pressing issues and providing a larger forum for information, thought and action. Find out more. . .
---
Green Books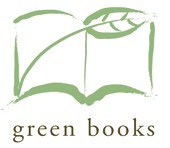 Green Books publishes books on environmental, cultural and spiritual issues. You can also sign up for their newsletter for articles, book extracts and offers. www.greenbooks.co.uk
---
Schumacher College

Schumacher College has been at the forefront of radical new thinking and education for 20 years. Connect with thousands of like-minded people and learn alongside the leading thinkers and activists of our day by joining the College Network. Find out more about courses, including Green Entrepreneurship in Action: A Learning Journey for Ethical Business Pioneers
More: www.schumachercollege.org.uk
---
Good Energy
We've teamed up with Good Energy, the UK's only 100% renewable electricity supplier. If you switch to Good Energy, and quote Resurgence, they'll give you £25 off your first bill. Good Energy will also give £25 to Resurgence. Tel: 0845 4561640 or join online: www.goodenergy.co.uk