Give Resurgence as a gift this Christmas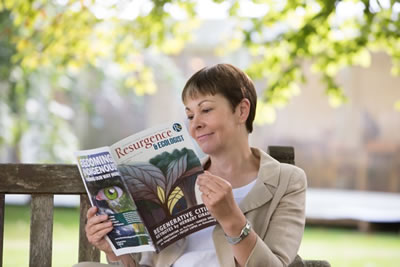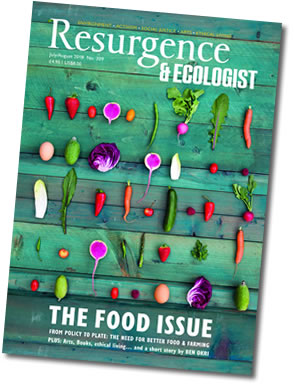 It's time to get cosy and connect this Christmas...
Treat your family, friends or colleagues to a unique gift that will inspire them all year!
Give them a gift membership to Resurgence and they will receive six beautifully-illustrated issues of Resurgence & Ecologist magazine throughout the year.
Every issue of Resurgence & Ecologist magazine connects readers to a global community of authors, artists and change-makers - featuring articles on Ecology and Economy, Peace and Politics, Creativity and Community, and Solutions for Society.
Member benefits include:
Six issues of Resurgence & Ecologist magazine (includes FREE online access)
Digital access to FULL 50 year archive
Updates for Resurgence Events, such as our annual Summer Camp and Festival of Wellbeing through the magazine.
Special Offer • to claim your free cards use code 'UGIFT'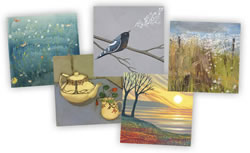 When you order, we'll send a FREE set of five beautiful notecards, featuring artwork by some of our finest contributing artists including Jo Oakley, Lil Tudor-Craig, Natasha Newton, Tracy Levine and Rebecca Vincent.
When you take out your order you can choose whether to receive the first issue now or in time for Xmas. You can also include a personalised note for the recipient - just let us know what to say: you'll be asked about this on the 'provide more information' page during the checkout process.
To take advantage of this offer, use promotional code 'UGIFT' during checkout. This offer applies to new print memberships only, while stocks last.
Prefer to order by phone? Simply call us between 09:00-17:00, Mon-Thu on +44 (0)1208 841824. Please mention the Free Cards offer when you call.
Please check the Christmas postage dates before ordering.
People in the UK will receive Jan/Feb 2018 as their first issue but all overseas will receive the Nov/Dec issue unless otherwise requested as the Jan/Feb issue is published to late overseas delivery in time for Christmas.
Xmas postage dates
Last ordering date for arrival before Christmas:
UK • 18 Dec
Africa, Middle East • 29 Nov
Asia, Cyprus, Far East, Eastern Europe (except Czech Republic, Poland and Slovakia) • 5 Dec
Caribbean, Central and South America, Australia, Greece, New Zealand • 6 Dec
Czech Republic, Germany, Italy, Poland • 12 Dec
Canada, Finland, Sweden, USA, Belgium, France, Ireland, Luxembourg • 13 Dec
To order a gift membership for your friends and relatives simply use this form. We'll take care of everything else.
If you have any queries or would like more information, please do not hesitate to phone our membership team who will be happy to help, tel: +44 (0)1208 841824.