Give Resurgence as a gift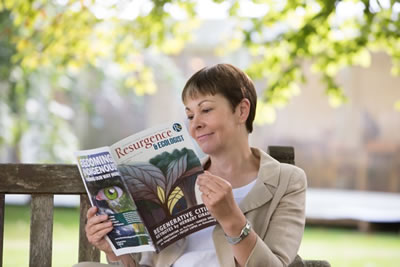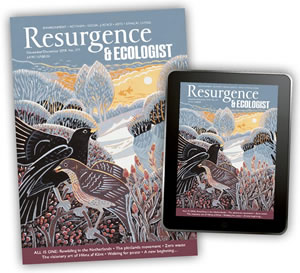 Give a gift that will make a difference...
Treat your family and friends to a gift membership and you'll be giving a gift of timeless wisdom, helping the planet and supporting Resurgence all in one!
Your friends will receive
:: Six issues of Resurgence & Ecologist magazine (includes FREE online access)
:: Digital access to FULL 50 year archive
:: Updates for Resurgence Events, such as our annual Summer Camp and Festival of Wellbeing through the magazine.
You will receive:
:: Free book: No. More. Plastic by Martin Dorey, with a forward by Chris Packham, for you or your friend.
Buy an ethical, plastic free gift today that will bring inspiration all year!
Every issue of Resurgence & Ecologist magazine connects readers to a global community of authors, artists and change-makers - featuring articles on Ecology and Economy, Peace and Politics, Creativity and Community, and Solutions for Society.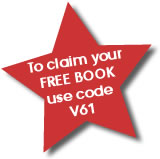 Offer still available, but wont arrive in time for Christmas.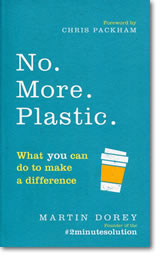 More about our Exclusive Free book offer (use code V61 to claim)*
"I read this book yesterday and I've done three things today and that is testament to Martin's brilliant vision and ideas. Now it's your turn!" - Chris Packham
When you order a gift membership, we'll send a FREE copy of No. More. Plastic. rrp £6.99 (while stocks last!). You can choose to have this book sent to you or your friend.
The book is filled with practical steps and changes that we can all make on our journey to plastic free living. We love this book because the ideas are easy to implement and effective - focusing our attention on what can be done.
So, instead of sending single-use, consumer items, send your friends a plastic-free, ethical gift filled with vision, ideas and wisdom!
How does it work?
Click the Order Gift Membership link
Choose your membership type
At check out add code V61 when prompted
Click 'provide more information' link on the check out page to add details for the gift recipient
Choose whether to have the free book sent to you or your friend.
Add a personalized note if you wish.
Pay using our secure payment system
Sit back and relax, knowing that you've just sent a unique gift that will be treasured all year.
* Offer applies to new print memberships only, while stocks last - so if you want this book, don't wait till the last minute to order!
Prefer to order by phone or have a question? Simply call us between 09:00-17:00, Mon-Thu on +44 (0) 1208 841824. Please mention the Free book offer when you call.
It is now too late to order in time for Christmas. However, you can still order a Gift E-Membership.
If you have any queries, please call our membership team who will be happy to help, tel: +44 (0)1208 841824 (9-5, Mon-Fri).