6 months for £12
Connect with a thriving community of people making global change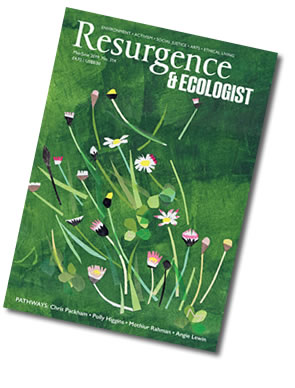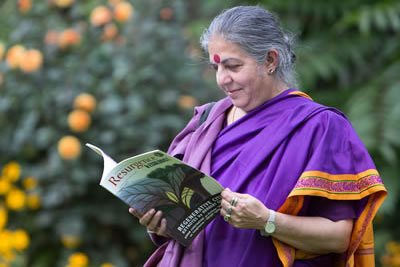 Welcome offer for new members
Enjoy being a member of The Resurgence Trust for 6 months for only £12! *
As a member, you will receive 3 issues of the world's leading Ecology, Arts and Ethical Living magazine, Resurgence & Ecologist, PLUS full access to our 50 year digital archive. Your membership also includes access to the full archive of The Ecologist magazine (back to 1970).
Every issue connects readers to our global community of authors, artists and change-makers - united in a shared vision for a more sustainable world.
You can also give this six-month membership as a gift to someone else:
We will also keep you updated with news about our most popular annual events, such as the Resurgence Summer Camp and Festival of Wellbeing through the pages of the magazine.
"Resurgence has never been more relevant or central to the really important issues facing us all. Long may it thrive" — Monty Don
We look forward to welcoming you to a world of inspiration and wisdom, and to a community of readers who believe in One Earth, One Humanity and One Future!
* This offer is only available in the UK. New members only.
If you have any queries or would like more information, please do not hesitate to phone our membership team who will be happy to help, tel: +44 (0)1208 841824.