Other Sections
In your basket
Total £0.00
Audio CD Cultural Nonviolence (New Dimensions)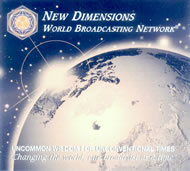 By Satish Kumar
What does baking bread have to do with creating a culture of nonviolence? What steps can we take as individuals to help bring about global peace? In the spirit of Gandhi, Martin Luther King and Jesus, Satish Kumar brings a gentle wisdom to the difficult questions that must be answered if we are to end the pattern of destruction that threatens our world today.
His simple, yet comprehensive perspective, addresses the violence that is pervasive in human society, and, amazingly, offers realistic solutions based on trust, justice, community, sustainability - and simply taking time to be reverential about something as fundamental as baking bread. But good ideas, he says, are not enough. "Our world is full of good ideas. There's no shortage of information. There's a shortage of practice. Information does not lead to transformation. For transformation you need experience. You have to live your truth. You have to live your compassion."
New Dimensions programmes are verbatim recordings of the widely acclaimed weekly public radio series "New Dimensions", which is heard in over 300 stations across the United States. Incorporating both the timely and the timeless, these programmes offer an abundance of creative possibilities and intelligent insights. The programmes feature intimate and spontaneous conversations with leading thinkers and innovators in the realms of psychology, spirituality, literature, mythology, education, history, economics and the arts.
For further information on New Dimensions, email info@newdimensions.org or visit www.newdimensions.org
This product is not currently available.