Other Sections
In your basket
Total £0.00
SOS - What you can do to reduce Climate Change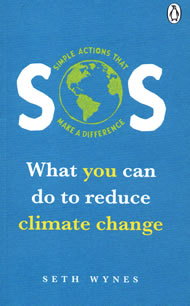 Your actions make a difference - even the smallest ones every day. Discover the simple ways to reduce your personal carbon emissions, proven to work by the latest scientific research. Make impactful changes at home, at work, to how you and your family shop, eat, live. Understand how to use your voice and voting power most effectively too, based on what statistics show really contributes to change. You'll be surprised how much power you have to make a change within your community and your country. How many actions can you tick of the list in this book to help save our planet?
Paperback 152 pages
ISBN:978-1-52910-589-6
Dimensions: 175mm x 110mm x 12mm
Weight: 116g
This product is not currently available.