Other Sections
In your basket
Total £0.00
Feeding Britain: Our Food Problems and how to Fix Them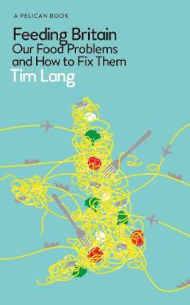 Eye-opening and pivotal, Feeding Britain explores and evaluates the ins and outs of the UK food system – what we put on our plates and where it comes from, as well as the challenges and intricacies of the British supply chain. As fascinating as it is timely, this is a book about the politics of food, making a convincing argument for why the reassessment of the country's food system is urgently needed.
How does Britain get its food?
Why is our current system at breaking point?
How can we fix it before it is too late?
This book takes stock of the UK food system: where it comes from, what we eat, its impact, fragilities and strengths. It is a book on the politics of food.
Feeding Britain argues against short-sighted policies on food production and proposes a new course for UK food. This is no easy task but it is a process, this book urges, that needs to begin now.
ISBN: 9780241442227
Hardback, 567 pages
£25
ISBN: 9780241442227
Add one of 'Feeding Britain: Our Food Problems and how to Fix Them' for £25.00
Item code: rebk079