H2Onya Stainless Steel drink bottle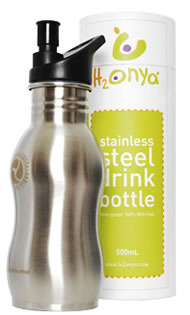 Style: colours and tops vary. Tops are either a screw top or a sports flow top.
The solution to over-priced and over-polluting bottled water on the shelves. H2Onya drinks bottles are tough, toxin free, robust, recyclable and Bisphenol A free.
Size: 500ml
This product is not currently available.