Animate Earth: Science, Intuition and Gaia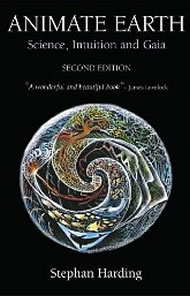 Stephan Harding explores Gaian science in a book that carefully integrates rational scientific analysis with intuitive knowledge. Animate Earth inspires us to understand and value our connection with the Earth and to discover what it means to live in harmony with the planet.
'No one tells the awesome story of how we can use science to deeply connect with the earth better or with more inspiration than Stephan Harding.' – David W. Orr
Author: Stephan Harding
288 pp, paperback
£12.95
[p&p £2.20]
This product is not currently available.