Grow Your Own Food For Free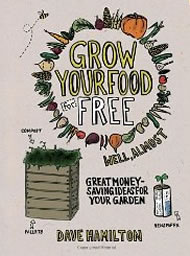 A step-by-step guide to making the most out of your garden by recycling and reusing materials creatively. Whether it's building your own shed from scrap, constructing a path out of recycled materials or storing your harvest without a freezer, it's all here. Crammed with projects and brilliant money-saving ideas for thrifty gardeners.
Author: David Hamilton
240 pp, paperback
£14.95 plus p&p (UK £2.20)
This product is not currently available.