Other Sections
In your basket
Total £0.00
RSPB Pocket Guide to British Birds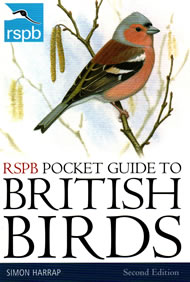 This edition of the best-selling field guide from the RSPB is compact, informative and beautifully illustrated, and features 215 of the most common birds found in Britain.
The guide gives concise descriptions covering identification, calls and song, habitat, distribution and status, behaviour and easily confused species. Almost 950 colour illustrations and 215 up to date colour distribution maps. Portable and easy to use format featuring one or two species per page, making it perfect for use in the field.
Paperback: 224 pages
ISBN: 978-1-4729-6262-1
Dimensions: 170mm x 115mm x 13mm
Weight: 272g
This product is not currently available.