Resurgence Courses
If you are looking for Resurgence Talks, go here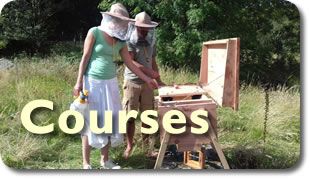 Resurgence Short Courses
An exciting new series of short courses at the new environmental education centre in Hartland, North Devon. Our programme will cover a range of issues including the environment, arts, wellbeing and ethical living.
Courses take place at The Resurgence Centre, Fore Street, Hartland, Bideford EX39 6AB unless otherwise stated.
Short Courses Programme
Balanced Beekeeping for All
12-13 Sep 2020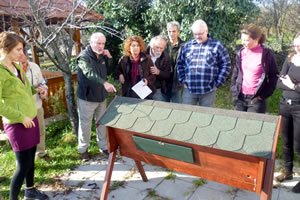 Venue: Welcombe Village Hall, Welcombe, EX39 6H
Balanced Beekeeping is a perfect course for beginners and intermediate beekeepers. This course focuses on the Top Bar hive and how this wonderful design can help you to keep bees in an organic way, balanced with the needs of the bees and the environment.
Phil Chandler is one of the South West's best beekeeping brains and has been teaching beekeeping for many years, he brings a remarkable depth of experience. The course is ideal for the aspiring apiarist or those looking to change from more conventional hive designs. It covers everything you will need to know to get you through your first year or two of keeping bees, from hive design and building to catching swarms to dealing with pests organically. You will have access to 5 thriving top bar hives colonies to see how this hive design works and the ease of hive management. You will also see a Flow Hive to consider alternative designs.
The course covers
Why do we keep bees?
The lifecycle of a colony
Principles into practice: how to get started
How to recognise common pests and diseases and what to do about them
Feeding: what, when and how
Your first winter: how to prepare and what to do
Your second year: getting to know your bees
Full course details and tickets available here
To book email info@resurgence.org