Resurgence Talks
We have a monthly programme of online Resurgence Talks inspired by the ideas within Resurgence & Ecologist magazine. These cover a range of issues including the environment, arts and ethical living.
For upcoming Resurgence Talks events website
Watch videos of previous Resurgence Talks
Previous Talks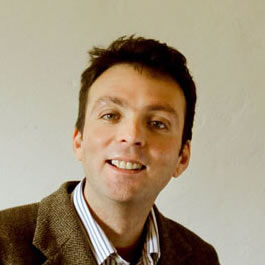 Tom Hodgkinson, founder The Idler: How idleness leads to wellness: the intimate connection between fulfilment and doing nothing.
25 Nov 2020
Tom founded the Idler in 1993 and went on to join the Guardian newspaper in 1995 as a columnist and head of editorial development. He and partner Gavin Pretor-Pinney then quit to set up a creative consultancy and undertook editorial and advertising projects. In 2002 Tom left the commercial world and retired to a farmhouse on the coast of North Devon to write books. His first book How to be Idle was a global best-seller and was followed by How to be Free, The Idle Parent and Brave Old World. He has also co-written The Book of Idle Pleasures (with Dan Kieran, later to launch crowdfunding publishing platform Unbound) and The Ukulele Handbook (with Gavin Pretor-Pinney). In 2014 Tom returned to London to launch develop the Idler Academy both in the real world and online.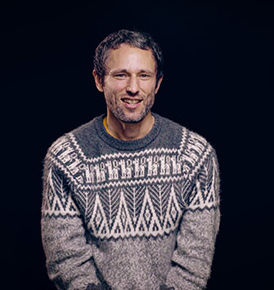 Charles Eisenstein: An evening with Charles Eisenstein
28 Oct 2020
Charles Eisenstein is a teacher, public speaker and writer focusing on a range of themes including civilization, consciousness, money, and human cultural evolution. He is the author of many essays and books including Sacred Economics, Climate: A New Story and The Ascent of Humanity. For more information, please visit www.charleseisenstein.org
Gaia: The Living Earth - A talk by Satish Kumar online
13 Oct 2020
In the past many people believed that the Earth is dead rock. But then two scientist - James Lovelock and Lynn Margulis came up with new research and presented with a new scientific theory of Earth as a living organism. They named their theory 'Gaia theory' after Greek goddess Gaia. Satish Kumar in his talk will introduce and expand on this revolutionary theory and explain the significance of it. The theory of Gaia brings together the latest science and ancient wisdom together. Join us to explore this groundbreaking subject on 13 Oct 2020 at 19:30.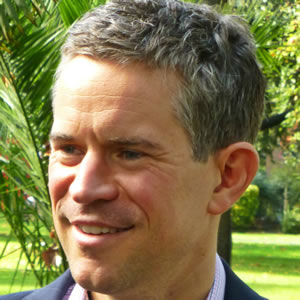 Dr Mark Williamson, co-founder and director, Action for Happiness: From Me to We to Society
30 Sep 2020
Mark Williamson is co-founder and director of Action for Happiness and has overall strategic and operational responsibility for the whole organisation. He has taken Action for Happiness from a concept on paper to a mass participation movement with hundreds of thousands of members and a wide range of activities. Mark has a long-standing interest in happiness and well-being and is passionate about creating a more balanced, collaborative society that focuses less on consumption and material wealth and more on helping people and communities thrive.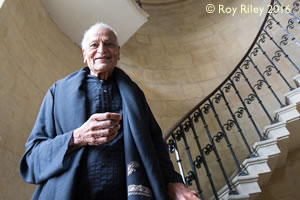 Spiritual Talk Series with Satish Kumar - The Power of Generosity
15 Sep 2020
We have been blessed with the generosity of our ancestors, so that we can enjoy the arts, architecture, culture and much more. We benefit from the generosity of our friends and family members, we need to reciprocate that generosity to others. Generosity of spirit is the way of joyful living.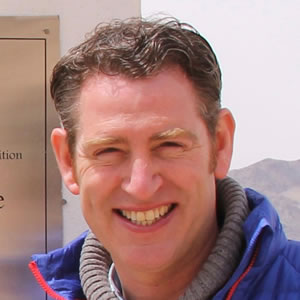 Richard Dunne, educationalist... and an environmental campaigner: How can Nature's principles of Harmony guide and inform a new way of learning to live?
29 Jul 2020
Richard Dunne is the educational lead for the Harmony Project, which is promoting a new way of looking at and learning about the world guided by Nature's principles of Harmony. The work of Harmony is being developed and applied in education, health and business. It aims to help people to see and understand the world from a different perspective and to develop sustainable practices that replicate the way Nature's principles of Harmony work.
Spiritual Talk Series with Satish Kumar - The Power of Humility
14 Jul 2020
The word humility is derived from a Latin word related to the word humus, which means soil. The same root is for the word human. So, humility is a prerequisite for humanity, through humility we celebrate and enhance all our relationships. Humility connects, arrogance divides and separates. We need to shift from separation to union.
Kirsty Schneeberger MBE, chief executive, Synchronicity Earth: The climate and biodiversity crises: two sides of the same coin
24 Jun 2020
Kirsty joined Synchronicity Earth in December 2019, having previously been head of strategic partnerships at the environmental law organisation ClientEarth. Kirsty's experience includes working on the Paris climate process resulting in the Paris Agreement, coordinating environment and development stakeholder engagement for the Rio +20 summit, managing a climate portfolio at the Children's Investment Fund Foundation (CIFF), and leading the youth engagement programme for the UK's Department of Energy and Climate Change. Kirsty was called to the Bar in 2015, is the Chair of the UK Environmental Law Association, and a Trustee of the Environmental Law Foundation. She was honoured as an MBE in 2010 for her service to environmental conservation.
Rupert Sheldrake: Science and Spiritual Practices
25 Apr 2018
Dr Rupert Sheldrake: a biologist and author of more than 85 scientific papers and 12 books, including Science and Spiritual Practices, published in November 2017. He was a Fellow of Clare College, Cambridge University, a Research Fellow of the Royal Society, and from 2005-2010 the Director of the Perrott-Warrick Project, funded by Trinity College, Cambridge. He is a Fellow of the Institute of Noetic Sciences, Petaluma, California, and of Schumacher College in Devon. His web site is here
Satish Kumar: Soil, Soul, Society
31 Jan 2018
Satish Kumar: Editor Emeritus, Resurgence & Ecologist: In Soil, Soul, Society - a new trinity for our time, Satish Kumar elucidates the eastern wisdom for the west. In a nutshell, he says that catering for the natural environment (Soil), maintaining personal wellbeing (Soul) and upholding human values (Society) are the moral imperatives of our time.
Dr Jeremy Leggett: The Solar Civilization, Renaissance, and New Despotism
22 Nov 2017
Dr Jeremy Leggett: Jeremy is a social entrepreneur and writer. He founded and is a director of Solarcentury, an international solar solutions company (1997 - present), and founded and is chair of SolarAid, a charity funded with 5% of Solarcentury's annual profits that builds solar lighting markets in Africa via its wholly owned retail brand SunnyMoney (2006 - present). He also chairs Carbon Tracker, a climate-and-finance think tank analysing climate risk in the capital markets. He is a historian, futurist, and author of four books on the climate-and-energy nexus.
Helen Browning: Save Our Soil
25 Oct 2017
Helen Browning: Helen farms organically in Wiltshire. Helen is Chief Executive of the Soil Association and prior to that was Director of External Affairs at the National Trust. Helen is past Chair and still a member of the Food Ethics Council. She was awarded an OBE in 1998 for services to organic farming.
Susan Derges: Art Inspired by Nature
27 Sep 2017
Susan Derges: Susan began her career as a painter working in London and Berlin in the 1970's and moved to Japan in 1980 where she developed the cameraless approach to photography for which she has become internationally renowned. Cycles of life, death, and change, and their relationship to physical experience are explored through visual metaphors that borrow from science, nature, psychology and art. She has recently been working on a series titled Tide Pools, which has been developed with assistance from the department of Marine biology University of Plymouth and is visiting professor of photography at the University of Plymouth.
Craig Bennett: What Options for the Environment Post Brexit?
28 Jun 2017
Craig Bennett: Craig, as chief executive of Friends of the Earth, led the green NGO in a bold campaign to stay in the European Union because membership was good for the UK's environment. Now, with so much political uncertainty, what next for our environment in a post-Brexit future? Craig will deliver an engaging essay centring on why any form of Brexit - from soft to hard, or scrambled - can't be allowed to make us the 'dirty man of Europe again', and what needs to happen to make protections for the environment as strong as possible.
Jonathan Bartley: The End of Neoliberalism: Why the Left Must Claim the Future
31 May 2017
Jonathan Bartley: Jonathan is co-leader of the Green Party. Jonathan is frequently seen and heard on national radio and television on programmes including BBC1's Big Questions, BBC Radio 5 Live and Radio 2's Jeremy Vine Show. He writes for The Guardian's Comment is Free and is a regular newspaper reviewer for BBC Radio London. He has also written for the Times, The Independent and The Telegraph and was a regular contributor to Radio 4's Thought for the Day.
Satish Kumar: Soil, Soul, Society
29 Mar 2017
Satish Kumar: A former Jain monk and long-term peace and environment activist, Satish has been quietly setting the global agenda for change for over 50 years. He is Editor Emeritus of Resurgence & Ecologist magazine. Prior to this he was the editor-in-chief of the publication for over 40 years. Satish is the founder of Schumacher College and the Small School, Devon. His autobiography, No Destination, first published by Green Books in 1978, has sold over 50,000 copies.

To be a Pilgrim or Tourist?
Sat 30 Oct 2010
A day of talks with five speakers.