Resurgence Talks in London


An exciting new series of Resurgence events in London in association with 42 Acres Shoreditch. The monthly programme, inspired by the ideas of Resurgence covers a range of issues including the environment, arts, meditation and ethical living. All welcome.
Talks begin at 19:30 at 42 Acres, 66 Leonard Street, London EC2A 4LW London. Unfortunately, the event space is not disability friendly: the talks will be held on the second floor, but there is no lift.
Tickets £12. To book tickets follow the link for each talk.
Tea and coffee will be served.
For further details contact Sharon@resurgence.org
Forthcoming Talks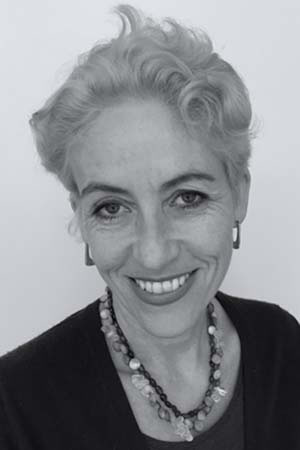 Madeleine Bunting: The Labours of Love - the care ethic and the crisis in human sustainability
28 Nov 2018
Madeleine Bunting is the author of four books. Her most recent, Love of Country, A Hebridean Journey, published in 2016, was shortlisted for the Wainwright and the Saltire Society Prizes. In 2010 'The Plot, the story of an English Acre' won the Portico Prize and was shortlisted for the Royal Society of Literature's Ondaatje Prize. Her first novel, Island Song will be published by Granta in 2019. She was a journalist on the Guardian until 2013, and a columnist 2000-2012 winning several prizes for her work on race, identity, global development and faith. She lives in East London and is currently working on a book on care and the crisis of human sustainability, The Labours of Love which will be published by Granta in 2020. She is a regular BBC Radio contributor.
Book tickets for The Labours of Love - the care ethic and the crisis in human sustainability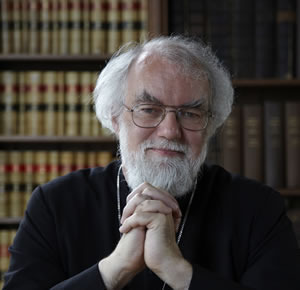 Dr Rowan Williams: Educating for insight - how should we rethink education?
19 Dec 2018
Dr Rowan Williams is the former Archbishop of Canterbury and Master of Magdalene College, Cambridge. He is a noted poet and translator of poetry, and, apart from Welsh, speaks or reads nine other languages.
Book tickets for Educating for insight - how should we rethink education?
Previous Talks
Satish Kumar: Soil, Soul, Society
29 Mar 2017
Satish Kumar: A former Jain monk and long-term peace and environment activist, Satish has been quietly setting the global agenda for change for over 50 years. He is Editor Emeritus of Resurgence & Ecologist magazine. Prior to this he was the editor-in-chief of the publication for over 40 years. Satish is the founder of Schumacher College and the Small School, Devon. His autobiography, No Destination, first published by Green Books in 1978, has sold over 50,000 copies.

Tony Juniper: What's Really Happening To Our Planet?
26 Apr 2017
Tony Juniper: Tony is a campaigner, writer, sustainability adviser and a well-known British environmentalist. He works as a Special Adviser to the Prince of Wales's International Sustainability Unit, having previously worked as a Special Adviser with the Prince's Rainforests Projects. A former chief executive of Friends of the Earth he is President of The Wildlife Trusts and a trustee of The Resurgence Trust.
Jonathan Bartley: The End of Neoliberalism: Why the Left Must Claim the Future
31 May 2017
Jonathan Bartley: Jonathan is co-leader of the Green Party. Jonathan is frequently seen and heard on national radio and television on programmes including BBC1's Big Questions, BBC Radio 5 Live and Radio 2's Jeremy Vine Show. He writes for The Guardian's Comment is Free and is a regular newspaper reviewer for BBC Radio London. He has also written for the Times, The Independent and The Telegraph and was a regular contributor to Radio 4's Thought for the Day.
Craig Bennett: What Options for the Environment Post Brexit?
28 Jun 2017
Craig Bennett: Craig, as chief executive of Friends of the Earth, led the green NGO in a bold campaign to stay in the European Union because membership was good for the UK's environment. Now, with so much political uncertainty, what next for our environment in a post-Brexit future? Craig will deliver an engaging essay centring on why any form of Brexit - from soft to hard, or scrambled - can't be allowed to make us the 'dirty man of Europe again', and what needs to happen to make protections for the environment as strong as possible.

Sir Anthony Seldon: Mindfulness for Happiness
26 Jul 2017
Sir Anthony Seldon: Vice-Chancellor of The University of Buckingham since 2015, is a leading contemporary historian, educationalist, commentator and political author. He was head of Brighton College and of Wellington College, two of Britain's leading independent schools. He is author of over 40 books on contemporary history and was the co-founder and first director of the Centre for Contemporary British History and is co-founder of Action for Happiness.
Susan Derges: Art Inspired by Nature
27 Sep 2017
Susan Derges: Susan began her career as a painter working in London and Berlin in the 1970's and moved to Japan in 1980 where she developed the cameraless approach to photography for which she has become internationally renowned. Cycles of life, death, and change, and their relationship to physical experience are explored through visual metaphors that borrow from science, nature, psychology and art. She has recently been working on a series titled Tide Pools, which has been developed with assistance from the department of Marine biology University of Plymouth and is visiting professor of photography at the University of Plymouth.
Helen Browning: Save Our Soil
25 Oct 2017
Helen Browning: Helen farms organically in Wiltshire. Helen is Chief Executive of the Soil Association and prior to that was Director of External Affairs at the National Trust. Helen is past Chair and still a member of the Food Ethics Council. She was awarded an OBE in 1998 for services to organic farming.
Dr Jeremy Leggett: The Solar Civilization, Renaissance, and New Despotism
22 Nov 2017
Dr Jeremy Leggett: Jeremy is a social entrepreneur and writer. He founded and is a director of Solarcentury, an international solar solutions company (1997 - present), and founded and is chair of SolarAid, a charity funded with 5% of Solarcentury's annual profits that builds solar lighting markets in Africa via its wholly owned retail brand SunnyMoney (2006 - present). He also chairs Carbon Tracker, a climate-and-finance think tank analysing climate risk in the capital markets. He is a historian, futurist, and author of four books on the climate-and-energy nexus.
Satish Kumar: Soil, Soul, Society
31 Jan 2018
Satish Kumar: Editor Emeritus, Resurgence & Ecologist: In Soil, Soul, Society - a new trinity for our time, Satish Kumar elucidates the eastern wisdom for the west. In a nutshell, he says that catering for the natural environment (Soil), maintaining personal wellbeing (Soul) and upholding human values (Society) are the moral imperatives of our time.

Rachel Kelly: How to Walk on Sunshine
28 Feb 2018
Rachel Kelly: writer and broadcaster. Rachel teaches participants to foster resilience and mental wellbeing by sharing her own personal experience of suffering from depression and recovering. She shares evidence-based strategies relating to both body and mind, many of which participants actually experience in the workshop. She includes aspects of mindfulness, nutrition and exercise, as well as poetry and prose as a vehicle for reflection, gratitude and strength.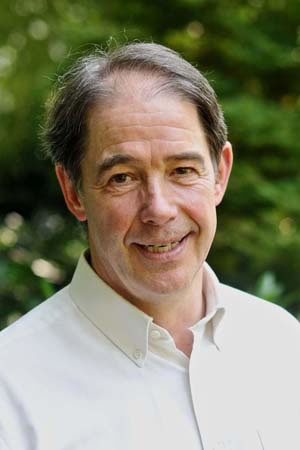 Jonathon Porritt: Re-purposing the Green Movement
28 Mar 2018
Jonathon Porritt: co-founder of Forum for the Future is an eminent writer, broadcaster and commentator on sustainable development. Amongst other things, he was director of Friends of the Earth (1984-1990), co-chair of the Green Party (1980-1983) and a trustee of WWF (1991-2005). He received a CBE in 2000 for services to environmental protection.
Rupert Sheldrake: Science and Spiritual Practices
25 Apr 2018
Dr Rupert Sheldrake: a biologist and author of more than 85 scientific papers and 12 books, including Science and Spiritual Practices, published in November 2017. He was a Fellow of Clare College, Cambridge University, a Research Fellow of the Royal Society, and from 2005-2010 the Director of the Perrott-Warrick Project, funded by Trinity College, Cambridge. He is a Fellow of the Institute of Noetic Sciences, Petaluma, California, and of Schumacher College in Devon. His web site is here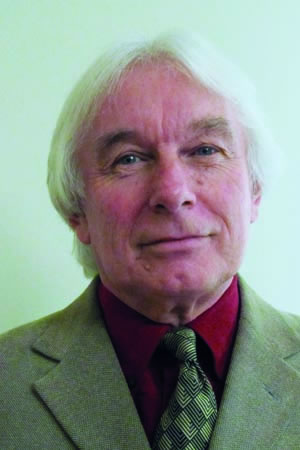 Colin Hines: The Way • CANCELLED
30 May 2018
Colin Hines: has worked in the environmental movement for over 40 years on the issues of population, food, new technology and unemployment, nuclear proliferation, and on the adverse environmental and social effects of international trade. He believes these problems will best be solved by replacing globalisation with 'progressive protectionism' - also the title of his latest book. He is also the convenor of the Green New Deal Group. He is giving the talk in honour of Teddy Goldsmith, founder of The Ecologist, and will link it to the relevance of 'Progressive Protectionism'
CANCELLED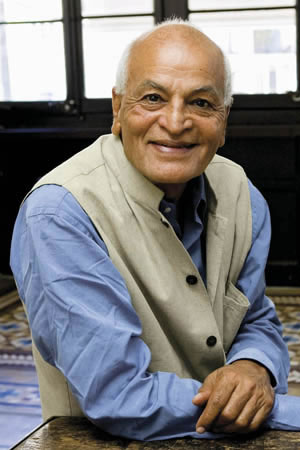 Satish Kumar: Elegant Simplicity
27 Jun 2018
Satish Kumar: Editor Emeritus, Resurgence & Ecologist. Modern life is often highly complicated. To live simply we need imagination and creativity. Former Jain monk and long-term peace and environmental activist, Satish Kumar will explain why economic growth based on materialism is unsustainable. In his unique and highly inspiring manner, he will provide solutions to how we can all embrace a life of elegant simplicity.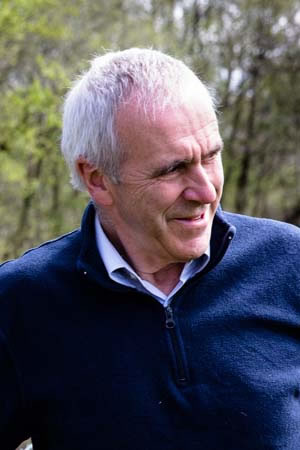 Patrick Holden: What should I eat to be sustainable and healthy?
25 Jul 2018
Patrick Holden is founder and chief executive of the Sustainable Food Trust, an organisation working internationally to accelerate the transition towards more sustainable food systems. Between 1995 and 2010 he was director of the Soil Association, during which time he pioneered the development of UK and international organic standards, policy incentives for organic production and the organic market. His policy advocacy is underpinned by his practical experience in agriculture on his 100 hectare holding, now the longest established organic dairy farm in Wales, where he produces a raw milk cheddar style cheese from his 80 native Ayrshire cows. Patrick is a frequent broadcaster and speaker, was awarded the CBE for services to organic farming in 2005 and an Ashoka Fellowship in 2016.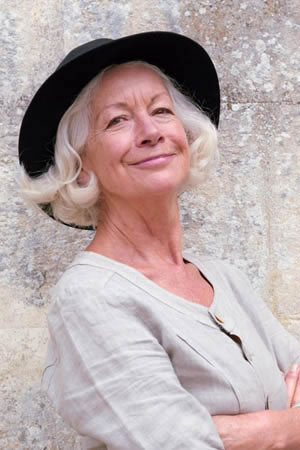 Scilla Elworthy: The Business Plan for Peace - Building a World Without War
26 Sep 2018
Scilla Elworthy has been nominated three times for the Nobel Peace Prize for her work with Oxford Research Group to develop effective dialogue between nuclear weapons policy-makers worldwide and their critics. She founded Peace Direct (2002) to fund, promote and learn from local peace-builders in conflict areas and co-founded Rising Women Rising World (2013), and FemmeQ (2016). Scilla was awarded the Niwano Peace Prize in 2003 and was adviser to Peter Gabriel, Archbishop Desmond Tutu, and Sir Richard Branson in setting up 'The Elders'. Her latest book The Business Plan for Peace: Building a World Without War (2017) and her book Pioneering the Possible: awakened leadership for a world that works (North Atlantic Books, 2014) received critical acclaim from experts in the field. Her TED talk on nonviolence has been viewed by over 1,130,000 people.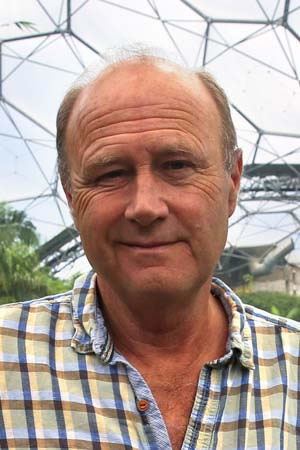 Sir Tim Smit: Creating Places of the Heart, the need for beauty to go to war on ugliness
31 Oct 2018
Sir Tim Smit is best known for his achievements in Cornwall. He 'discovered' and then restored 'The Lost Gardens of Heligan' with John Nelson, which is now one of the UK's best loved gardens. Tim is Executive Vice-Chair and Co-founder of the multi award-winning Eden Project in Cornwall. Since its opening in 2001, 19 million people have come to see a once sterile pit, turned into a cradle of life containing world-class horticulture and startling architecture symbolic of human endeavour. Tim is also Executive Chairman for Eden Project International which aims to have an Eden Project on every habited continent by 2025.