Resurgence 50th Anniversary Media Resources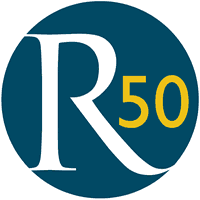 Welcome to the Media Resources page for Resurgence's 50th Anniversary year.
We invite you to help us celebrate the magazine's 50 years at the forefront of the Green movement.
Here you will find the latest press releases and a Resurgence 50 Press Pack complete with background information about Resurgence, and the current Resurgence & Ecologist magazine.
Latest Press Releases
Press Pack
In its 50th year Resurgence & Ecologist continues to be a much-needed source of hope, inspiration and practical proposals.
Caroline Lucas
Green Party MP
Download the R50 Sept event Press Pack (pdf format)
Resurgence 50 Media Images
Resurgence 50 images (which may be used with an appropriate credit) are here
More Images
Browse and source more images (which may be used with an appropriate credit) here
Contact Resurgence Press Office
For all media enquiries contact Will Gethin at Conscious Frontiers
07795 204 833 • will@consciousfrontiers.com
Press Release Archive
Our archived press releases can be found here
Satish Kumar
Information on Satish Kumar, Resurgence & Ecologist Editor-in-Chief and internationally renowned author and lecturer.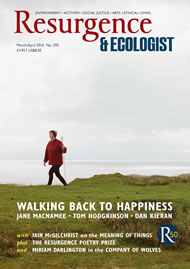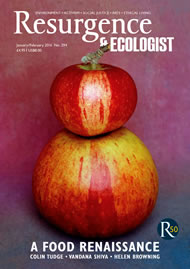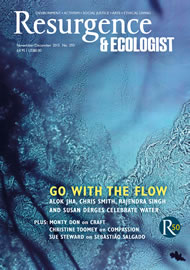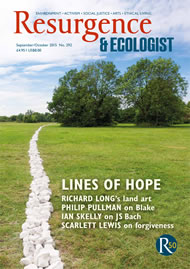 Notes for Editors
Resurgence & Ecologist magazine is published by The Resurgence Trust and has a readership of 30,000. Resurgence & Ecologist magazine brings together the best thinking on science, spirituality, environmental arts and community, with contributors that include spiritual teachers like the Dalai Lama, cutting edge environmental theorists like James Lovelock and artists such as Andy Goldsworthy.
As people seek to move beyond materialism towards deeper values, Resurgence & Ecologist provides direction, balance and hope, and continues to be an increasingly prominent voice across the globe.