Give Resurgence & Ecologist as a gift - six issues a year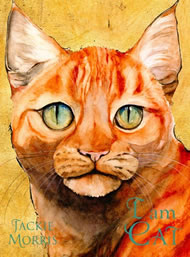 Treat your family and friends to a unique gift that they can enjoy throughout the year.
A gift membership of The Resurgence Trust is perfect when you are looking for a distinctive present for a birthday, retirement or special occasion. Give a membership as a present and you'll be giving a gift that will be treasured, enjoyed and appreciated throughout the year.
Your friends will receive six beautifully illustrated issues of Resurgence & Ecologist magazine containing cutting-edge articles on environmental issues that will provide inspiration and discovery all year.
We will send a free copy of I Am Cat by Jackie Morris with each new print membership. To claim your free copy of this beautiful Jackie Morris book (new miniature edition), please use voucher code SX14 during checkout.
If you are ordering a gift for Christmas, please check the last ordering dates for Christmas delivery.