Partner Organisations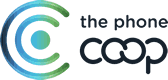 We have teamed up with a number of organisations who share our values.
If you use the services of these organisations or make a purchase, The Resurgence Trust will receive a percentage of your payment. Please remember to click on these images so that they know your connection with Resurgence.
We hope you will find out more about these organisations and help support the work of The Resurgence Trust through these schemes.