Revival: Growing Health and Education in the Monk's Garden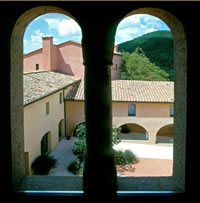 A Process and Pilgrimage event, Abbazia di Spineto, Italy
Sat 19 May to Wed 23 May 2012
Speakers include: Ilan Pappe, Satish Kumar, Marilisa Cuccia, Graham Jones, Philip Franses
In Process and Pilgrimage, wholeness is something one continually meets along the way, after one has set out in a state of trust as to the possible outcome. This year Process and Pilgrimage is approaching a significant moment in its course. The practical projects that are emerging through the journey will be launched under the title Revival: Growing Health and Education in the Monk's Garden.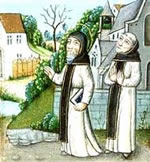 Process and Pilgrimage aims to:
Bring people from different backgrounds together in a dynamic setting of inquiry
Assemble a diverse group of people who would never normally share a conference or performance stage for shared discussion
Reach behind the obvious conceptual characteristics of a conflict or debate in order to move a question forward
If you want to find out where Process and Pilgrimage meet, then come to Abbazia di Spineto, Italy and join our conversation of the form for a journey School, help discern the signature of health and visit the projects of this 800 hectare restored monastery.
Ancient sounds and silences, the perfect companions for contemplation, work and study"
Abbazia di Spineto, has been a place of learning and rest on the pilgrimage route to Rome for a thousand years (since 1085). Today it is a fully restored 800 hectares estate with 11 farmhouses and many land-based projects, fulfilling its ancient purpose.
For more details and to reserve your place on Revival: Growing Health and Education in the Monk's Garden:
A reduced booking rate is available until 30 Apr 2012
Subscribers to Holistic Science Journal receive a discount on this event. Email.
A personal message from Satish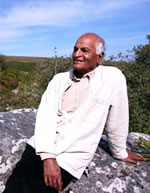 I have been associated with Process and Pilgrimage events and activities since its beginning four years ago. I believe that all our thoughts and actions are a process of living, a journey, a pilgrimage.
Find out more about Process and Pilgrimage. In the video clip: Satish Kumar and Philip Franses in discussion.
Making a connection between scientific approach through the word 'process' and spiritual approach with the word 'pilgrimage' is vitally important for our time. The world is fragmented in separate compartments and departments. Our task is to show that everything is connected. The events organised by Earthlinks UK and led by Philip Franses are pertinent and focused on making that scientific and spiritual connection.
This event, taking place in Italy, will offer us an opportunity to explore and experience these connections first hand. Therefore, I would like to invite you all to come to Italy in May and join my colleagues and I in making this pilgrimage. It will be a time for learning, reflecting and enjoying.
Satish Kumar