Resurgence: Change the Story with us
#ChangeTheStory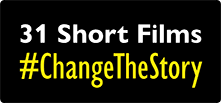 Resurgence & Ecologist, the longest-running environmental magazine in Britain, publishes positive, informed and original perspectives on ecology, activism, social justice, ethical living, and the arts. Satish Kumar, who features in these films, edited the magazine for 43 years sharing his unique perspective and wisdom through its pages. These ideas continue to flourish in this unique magazine today.
Each beautifully illustrated issue - described by The Guardian as "the spiritual and ecological flagship of the green movement" - contains feature articles by respected writers, book reviews, arts coverage, poetry and so much more. Our aim is to inspire positive solutions to the global challenges we now face.
Full series available to watch on The Resurgence Vimeo channel.
Join us in this journey
Please join us on this journey of transformation by signing up to the Resurgence newsletter or becoming a regular reader of Resurgence & Ecologist.
Sign Up
Membership Subscription
Receive 6 copies of the magazine a year, delivered to your door, by taking out a membership subsciption.
Want to find out more about the magazine?
You can browse our free articles online, or download a free pdf copy of the magazine.
Time spent reading Resurgence & Ecologist is something that I savour. Always blissfully designed and presented, it challenges and inspires in equal measure.
Joanna Lumley
Change the Story film project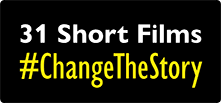 In this series, world-renowned environmental and peace activist, Satish Kumar presents a series of short films which aim to inspire positive solutions to global challenges.
The film series, 'Change the Story', showcases Satish's philosophy and remarkable insights on caring for the environment, cultivating personal wellbeing and upholding human values.
Satish Kumar says, "I am delighted to share with you, in these films, my vision for how to meet the seemingly worsening environmental and political problems in the world with hope and optimism. The subjects of the films range from science to Shakespeare and gifts to Gaia theory. Each one has a simple message. Together, let's write a new story for our time."
The series of one-to two-minute films were recorded in Satish's home in Devon and in the wild landscapes that inspire him. The 31 films were released one per day from 1 to 31 January 2019 and are available to watch on our Vimeo channel.