Give Resurgence & Ecologist as a gift - six issues a year
Treat your family and friends to a unique gift that they can enjoy throughout the year.
A gift membership subscription to The Resurgence Trust is perfect when you are looking for a distinctive present for a birthday, retirement or special occasion. Give a membership subscription as a present and you'll be giving a gift that will be treasured, enjoyed and appreciated throughout the year.
Your friends will receive six beautifully illustrated issues of Resurgence & Ecologist magazine containing cutting-edge articles on environmental issues that will provide inspiration and discovery all year.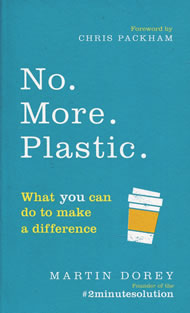 Plus, we'll send you a free copy of No. More. Plastic. What you can do to make a difference as a gift to you.
To take advantage of this offer, use our secure online ordering using promotional code 'V61' during checkout, or call us on +44 (0)1208 841824. Don't forget to mention the Free "No.More.Plastic" book offer when you call.
Gift Membership Subscription - six issues of Resurgence & Ecologist a year
To order a gift membership for your friends and relatives simply use this form. We'll take care of everything else.
Please note: membership payments are non-refundable.