Give Resurgence & Ecologist as a gift - six issues a year
Treat your family and friends to a unique gift that they can enjoy throughout the year.
A gift membership subscription to The Resurgence Trust is perfect when you are looking for a distinctive present for a birthday, retirement or special occasion. Give a membership subscription as a present and you'll be giving a gift that will be treasured, enjoyed and appreciated throughout the year.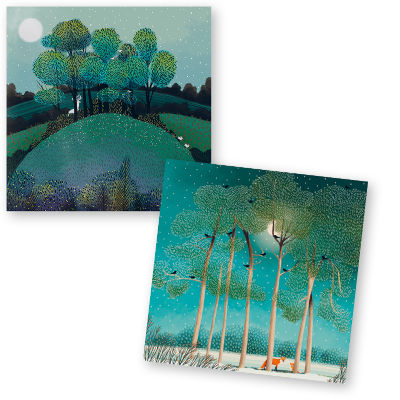 Your friends will receive
Six issues of Resurgence & Ecologist magazine (includes FREE online access)
Digital access to FULL 54 year archive
Updates for Resurgence Events, such as our annual Summer Camp and Festival of Wellbeing through the magazine.
A free pack of four cards*
Buy an ethical, plastic-free gift today that will bring inspiration all year!
Every issue of Resurgence & Ecologist magazine connects readers to a global community of authors, artists and change-makers - featuring articles on Ecology and Economy, Peace and Politics, Creativity and Community, and Solutions for Society.
When you order a gift membership, we'll send a FREE pack of 4 greeting cards* featuring paintings by Jane Newland, rrp £5.00 (while stocks last!).
To take advantage of this offer, use promotional code Z51 during checkout.
To order a gift membership subscription for your friends and relatives, simply click the button below. We'll take care of everything else.
Alternatively, call us on +44 (0)1208 841824. Don't forget to mention the "free pack of greeting cards" offer.
Please note: membership payments are non-refundable.
* Offer available for new print memberships only.