Support Resurgence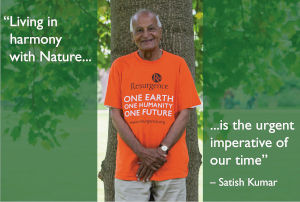 Resurgence is more than just a magazine. It is an educational charity and a community of people and organisations that believe a better future is possible for people and planet.
In the face of the global challenges we face, any support you can offer Resurgence is received with immense gratitude and allows The Resurgence Trust to continue to inform and inspire change, offering Resurgence & Ecologist magazine, The Ecologist online news platform and Resurgence Events.
Your support will enable The Resurgence Trust to create greater awareness of environmental and social issues, and provide inspiration to a global community seeking positive solutions to the challenges of climate change, social justice and ethical living.
Other ways you can make a difference:
Become a Donor Member
Join the network of Resurgence donors by becoming a:
Patron — donate £5,000 and receive Resurgence & Ecologist magazine for life
Life Member — donate £1,500 and receive Resurgence & Ecologist magazine for life
To become a Donor Member please go to our Membership page, or contact our Membership Department or telephone: +44 (0) 1208 841824.
Leave a legacy gift in your will
Mentioning The Resurgence Trust in your will is another way to support the cause of sustainability. Your legacy gift, however modest, ensures that The Resurgence Trust continues to uphold the values that were important in your life and help protect the environment for future generations.
For more information about what your legacy can achieve, please email Sharon Garfinkel here
Give a gift membership subscription
Resurgence & Ecologist is a beautifully illustrated, trailblazing magazine that offers positive and progressive perspectives on the most pressing issues of our time. Hope-inspiring and informative, Resurgence & Ecologist explores environmental and social justice, nature, ecology, food and farming, ethical living, spirituality, and the arts.
Give a loved one Resurgence & Ecologist and you will be giving a gift that will bring hope, inspiration and enjoyment throughout the year.
Give a gift membership subscription
Institutional Subscriptions
Institutional Subscriptions are ideal for universities, colleges, schools, public libraries and workplaces. A subscription of this kind makes the magazine and its 50+ year archive freely and remotely available as well as fully searchable to all those within that organisation.
Request an Institutional Subscription from your organisation
Librarians and Administrators: 30-day trial or purchase of an Institutional Subscription
Send a sample copy
If you know someone who would appreciate Resurgence & Ecologist, we can send them a sample copy on your behalf. We make a minimal charge of £3 to cover costs.
Introduce Resurgence & Ecologist to a friend
By letting other people know about The Resurgence Trust and introducing them to Resurgence & Ecologist magazine you are helping to spread the ideas contained in the magazine to a wider readership.
Recycle your copy of Resurgence & Ecologist magazine by passing it on to a friend or direct them to the Resurgence website. Or simply leave your copy in a cafe, library or bookstore in your area once you have finished with it.
Contact local libraries and shops
Ask your local library, college, newsagent or bookstore to stock Resurgence & Ecologist magazine or send us their details and we will contact them for you. Please note: due to the expense of postage, we are only able to supply UK bookshops.