Membership
Don't miss future issues of Resurgence & Ecologist magazine and much more...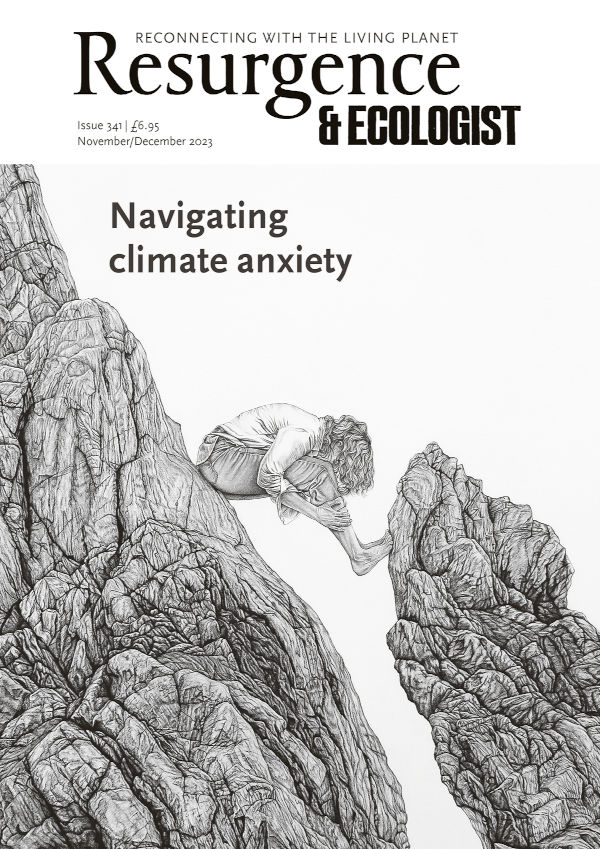 We hope you have been enjoying reading Resurgence & Ecologist.
With each edition, we champion the issues you care about - the environment, social justice, ethical living, spirituality, and the arts.
When you renew membership to The Resurgence Trust, you will receive:
Six issues of Resurgence & Ecologist magazine a year for the duration of the membership.
Access to monthly online meditations live with Satish Kumar or occasional guest teachers, bringing you presence, connection and inspiration, plus online access to recordings of all previous meditations.
Access to an annual online event for members that weaves together inspiring talks and guided meditation, along with lively discussion with other members.
Online and/or app access to 50+ years of timeless, thought-leading Resurgence & Ecologist articles.
Updates on the Trust's celebrated events programme which shares ideas that create change.
Your membership will support the work of The Resurgence Trust, an educational charity working for the wellbeing of the Earth and its inhabitants through the publication of Resurgence & Ecologist magazine, The Ecologist website, and an inspiring programme of events both online and in person.
Renew by Credit or Debit Card or Direct Debit
Renew by Cheque or Telephone
To pay by phone, please have your address and credit/debit card payment details ready, and then call our Membership Department.
To pay by cheque, please write to us with your name and address enclosing your cheque made out to The Resurgence Trust. Send to the Membership Department.
Please note: membership payments are non-refundable.
Enquiries
For membership enquiries, please contact our Membership Department.