Membership Subscription Renewal
Don't miss future issues of Resurgence & Ecologist magazine.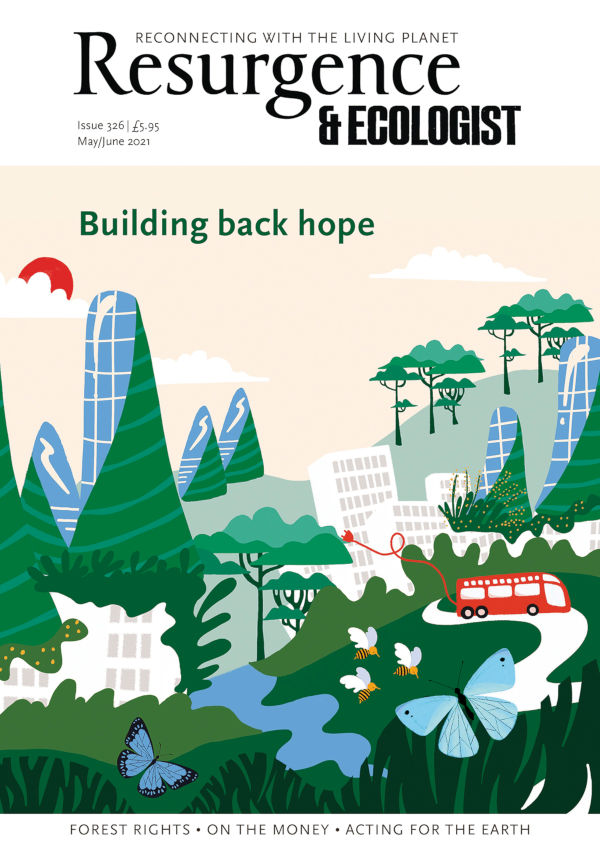 We hope you have been enjoying reading Resurgence & Ecologist.
In recent issues, we've featured new writers, artists and illustrators to bring you a magazine that is as beautiful and relevant as ever. Of course, we still champion the issues you care about - environment, social justice, spirituality and the arts - but with a fresh look for the magazine and rich content.
When you join The Resurgence Trust, you will:
Receive 6 issues a year of Resurgence & Ecologist
Have full access to the online archive
Support the educational work of Resurgence Trust
Renew by Credit or Debit Card
To renew by credit or debit card, simply use our membership subscription form:
Renew by Direct Debit
To set up a direct debit please download, complete and return a Direct Debit form:
Direct debit rate: £25.00 per year (UK print membership subscription)
Please note, when paying by direct debit your membership is renewed automatically until you cancel - we do not send out renewal reminders. Direct debits cannot be used for e-membership subscriptions. Direct debits can be accepted from UK bank accounts only.
Please return your form to: The Resurgence Trust, Rocksea Farmhouse, St Mabyn, Bodmin, Cornwall, PL30 3BR.
Don't miss an issue of Resurgence & Ecologist magazine
Renew by Cheque or Telephone
To pay by phone, please have your address and credit/debit card payment details ready, and then call our Membership Department.
To pay by cheque, please write to us with your name and address enclosing your cheque made out to The Resurgence Trust. Send to the Membership Department.
Please note: membership payments are non-refundable.
Enquiries
For membership enquiries, please contact our Membership Department.