Breathing In and Out
Donate Now
Issue 243

Jul/Aug 2007
The Point of Return
The Arts
Breathing In and Out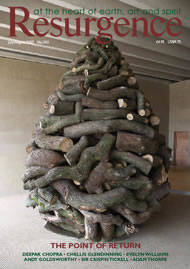 Cover: Stacked Oak, by Andy Goldsworthy, using branches left over from locally felled trees Courtesy: Yorkshire Sculpture Park
ANDY GOLDSWORTHY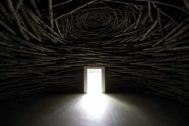 Wood Room, by Andy Goldsworthy: coppiced sweet chestnut cropped from woodland in Kent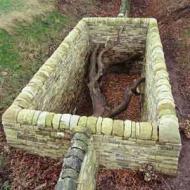 Wood Room, by Andy Goldsworthy: coppiced sweet chestnut cropped from woodland in Kent
ANDY GOLDSWORTHY RETURNS to the Yorkshire Sculpture Park twenty years after his first exhibition there, with a stunning and ambitious residency that encapsulates the spirit of his new work. Addressing the principal themes of holes and portals, walking and journeying, documentation, understanding Nature and time, agricultural structuring and layering of the landscape, and performance and the body, Goldsworthy has created seminal works such as 'Clay Rooms', 'Sheep Paintings' and 'Rainshadows'.
The exhibition celebrates the Yorkshire Sculpture Park's thirtieth year and will run until 6th January 2008. For more details visit www.ysp.co.uk or telephone
+ 44 (0) 1924 832633.