Bill Phipps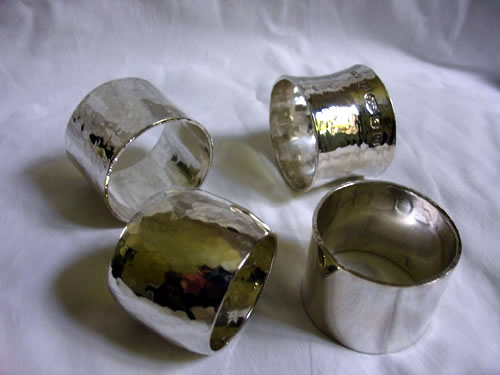 Bill Phipps was born to a British diplomat in Berlin, 1936. He did not begin his silversmithing career until he was twenty-four. Prior to this he completed his National Service in the Royal Marines and served in the Royal Canadian Navy for three years as a diver locating and identifying mines – a job which called for heightened dexterity and accurate metalworking skills.
Phipps is now an expert craftsman who began his silversmith career in the workshop of Michael Murray, an ecclesiastical silversmith who worked predominantly for the Roman Catholic Church. It wasn't until a year into his apprenticeship that Bill began to work in silver and then in 1963 started making the beautiful individual silver spoons for which he is well known, working from his home in London in the same workshop he uses today.
Bill continued to work one day a week with Michael Murray and as a result was still commissioned to make many church and altar pieces on Murray's recommendations. Bill also worked for the antiques trade and even taught metalwork at the Christopher Wren School in London before participating seriously in exhibitions in the early 70s. His first exhibition was a huge success and he went onto attract many private clients, the making of silver spoons remaining a key element of his portfolio.