Guy Martin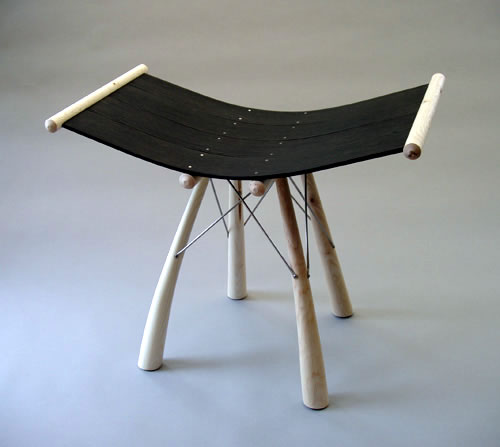 Guy Martin believes that design is a listening process and a responsibility which should serve the needs of humankind and the interests of the environment. Using renewable local materials and ecologically sound methods of manufacture, Guy produces pieces that reject market led criteria in favour of the needs and desires of individual people. All his work is underpinned by a philosophy of sustainable practice coupled with a sense of provenance.
Martin's faith in sustainable practice is governed by a strong sense of spirituality and service as exemplified by vernacular craft communities. English ash is his predominant material, chosen for its abundance and unique range of properties. He harvests the small dimension pieces himself, selectively thinning as an essential part of good woodland management. This choice of material displays a beautiful thriftiness since these small diameter poles would ordinarily be wasted or burnt for firewood.
Guy's designs are informed by the constraints he has set himself. Embellishment is restrained by functionality which emphasises the essential honesty of every piece.