Jason Wason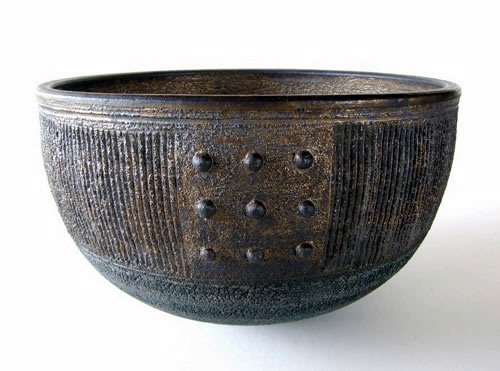 Jason Wason lives and works in a potter's studio – a crow's nest high on a hillside in Cornwall with a panoramic view of the Atlantic Ocean. It is difficult to think of anywhere more elemental on Britain's western-most coast: 'a land suspended between sea and sky', between earth and oblivion. Wason's austere ceramics seem imbued with this bony terrain, as they are by his wider travels and his appreciation of the art, pottery and landscapes of far-flung cultures – from Africa to the Mediterranean to New Mexico.
Jason became a potter after travelling the world for eight years with the aim of exploring the cultures of the Balkans, Mediterranean, Middle East and Asia. To pay his way he practiced various crafts in many different places. In 1972 he set up a cooperative with a weaver, a saddler and a jeweler based in Scotland, where he met and married his wife Joanna; it was here Jason started potting. In 1976 he left for Cornwall and was taken on at the Leach Pottery as assistant in the production of domestic pottery thrown on the wheel. After Bernard Leach died in 1979, his wife Janet closed down the production of standard ware but Jason continued to work on individual pieces until he set up his own studio, close to where he still lives, near Lands End.
In recent years he has gained a reputation in England as well as Japan, and has exhibited throughout the United Kingdom, Japan, Holland and the USA.