A New Pilgrimage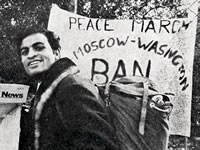 18-21 September 2016
Read a review of the R50 walk, written by Fern Smith of Emergence
Satish Kumar, Editor-in-chief at Resurgence & Ecologist will undertake a 50-mile trek from source of River Thames to mark 50 years of Resurgence - a magazine he has edited for 43 years.
Walking the first 20 miles of the pilgrimage privately, Satish will be joined by a 50-strong group of walkers in Lechlade on Sunday 18th September - made up of friends and family, environmentalists and activists and readers of Resurgence & Ecologist - to continue the remaining four-day ramble along the Thames Path.
Reaching Oxford on Wednesday 21st September, the pilgrimage will raise the curtain on a three-day event commemorating Resurgence's 50 years at the forefront of the Green Movement, to be held at Worcester College, 22nd-25th September. Entitled 'One Earth, One Humanity, One Future', the Oxford event - held in partnership with Oxfam, UPLIFT, Network of Wellbeing and the Tedworth Trust - will feature 50 plus international speakers, performers and artists, who will gather to share ideas and inspiration for creating a more harmonious and sustainable world.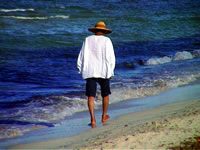 Echoing a core theme of the Oxford conference, each day of the pilgrimage, the 50 walkers will ritually pay homage to the elements of Earth, Fire, Air and Water in a symbolic gesture of protecting the environment.
Satish Kumar explains: "Our 50th anniversary pilgrimage and Oxford event will be an ode to Gaia - a call for humanity to reflect on how we are affecting our planet's four core natural elements of earth, fire, air and water. Despite all our developments in science and technology, we have critically overlooked the need to protect these four elements on which we depend to maintain life. Humanity gets so excited and driven in its pursuit of progress - but without these essential elements we cannot exist.
"So as 50 pilgrims making a stand for One Earth, One Humanity, One Future, we will mark the integrity of these four elements and pledge to keep them uncontaminated. We will honour the earth on which we stand, the air we breathe, the water we stand before and the fire glowing in the candles in our hands. We will also celebrate 50 years of Resurgence magazine, which will continue to fly the flag for a healthier, happier, equitable and united world for the next 50 years to come."