Fundraising Dinner and Auction in aid of The Resurgence Trust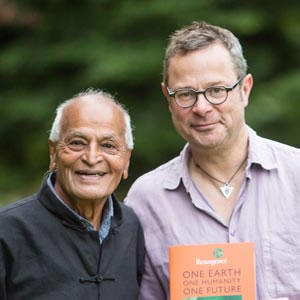 29 Nov 2017
Venue
The Long Room, Lord's Cricket Ground, St John's Wood, London NW8 8QN
We invite you to join us for the Resurgence annual Fundraising Dinner and Auction in the Long Room at Lords Cricket Ground. Hugh Fearnley-Whittingstall will be the guest speaker for the evening. The auction items will include fabulous works of art and unique experiences.
Money raised will help secure the long-term future of The Resurgence Trust. Join us for a wonderful evening with many friends and supporters, whilst at the same time raising funds for this much-loved charity.
We are delighted that Hugh Fearnley-Whittingstall will be the guest speaker at our annual Fundraising Dinner and Auction.
Hugh Fearnley-Whittingstall is a multi-award-winning writer and broadcaster widely known for his uncompromising commitment to seasonal, ethically produced food. He has earned a huge following through his River Cottage TV series and books, as well as campaigns such as Hugh's Fish Fight. His talk at the Resurgence R50 event in Oxford last year was a resounding success.
The Long Room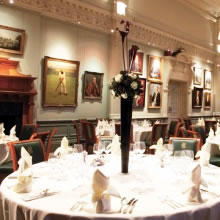 The Long Room at Lord's Cricket Ground is hung with some of the finest paintings in MCC's impressive collection, is at the heart of cricket's grandest clubhouse. Guests enjoy an ambiance steeped in the history of the game, and you don't have to be cricket enthusiasts for this Grade II* listed building to appreciate a lasting impression of elegant pleasure. The Long Room is the perfect setting for The Resurgence Trust Fundraising Dinner and Auction.
Silent and Live Auction
During the evening there will be both a Silent and a Live Auction. The auctions will include many wonderful paintings, prints, drawings, unique experiences, courses and signed books. For those unable to attend the event, there will be the opportunity to make a pre-event bid for any of the item in the silent auction.
If you would like any other information on this fundraising dinner, then please contact Sharon Garfinkel (email: sharon@resurgence.org).
The event will not only be an auction, but a celebration of all The Resurgence Trust has to offer. Please join us and, in doing so, help support the work of The Resurgence Trust so that it can continue to deliver on all its key projects.
Money raised from this fundraiser will enable The Resurgence Trust to maintain The Ecologist as a free service, continue publishing Resurgence & Ecologist magazine six times a year and organise educational events. Almost 200 people attended last year's event and it was a wonderful celebratory evening.
The Resurgence Trust is an educational charity that promotes ecological sustainability, social justice and spiritual value through the publication of Resurgence & Ecologist magazine, events and via this Resurgence website and the Ecologist website.
The Resurgence Trust is a registered educational charity (no. 1120414).
Photo Credit: Hugh Fearnley-Whittingstall and Satish Kumar at R50 event, Oxford. Photograph © Roy Riley 2016
The Resurgence Story
A video about the work of The Resurgence Trust.
Video by Simolab-Creative AV.