Fundraising Dinner and Auction in aid of The Resurgence Trust
This event has sold out
We are delighted to announce that this year's fundraising dinner and auction in aid of The Resurgence Trust will take place on 28 Nov 2019 in The Long Room, Lord's Cricket Ground.
Expect another wonderful night, with many friends and supporters celebrating the charity's unique contribution to environmental education.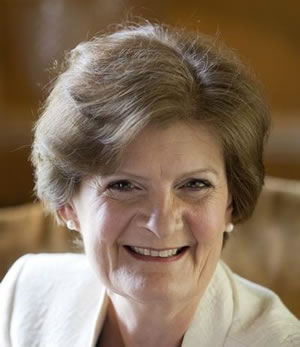 The guest speaker for the event is Dame Fiona Reynolds DBE, Master of Emmanuel College, Cambridge, since 2012. She came to the college after a long career in the voluntary sector, latterly as Director-General of the National Trust from 2001-2012. Before the Trust, she was Director of the Women's Unit in the Cabinet Office (1998-2000), Director of the Council for the Protection of Rural England (now Campaign to Protect Rural England) from 1987-98 and Secretary to the Council for National Parks (now Campaign to Protect National Parks) from 1980-87. Fiona is a trustee of the Grosvenor Estate, a Non-Executive Director of Wessex Water, Chair of the Green Alliance, the International National Trusts Organisation and the Cathedrals Fabric Commission for England and Cambridge University's Botanic Garden.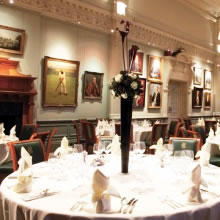 The Long Room at Lord's Cricket Ground is hung with some of the finest paintings in MCC's impressive collection, is at the heart of cricket's grandest clubhouse. Guests enjoy an ambiance steeped in the history of the game, and you don't have to be cricket enthusiasts for this Grade II* listed building to appreciate a lasting impression of elegant pleasure. The Long Room is the perfect setting for The Resurgence Trust Fundraising Dinner and Auction.
Silent and Live Auction
During the evening there will be both a Silent and a Live Auction. The auctions will include many wonderful paintings, prints, drawings, unique experiences, courses and signed books. For those unable to attend the event, there will be the opportunity to make a pre-event bid for any of the item in the silent auction.
The event will not only be an auction, but a celebration of all The Resurgence Trust has to offer. Please join us and, in doing so, help support the work of The Resurgence Trust so that it can continue to deliver on all its key projects.
Ticket Price: £200 each or £2,000 for a table of 10.
For more information on the event, please feel free to contact Sharon Garfinkel via [email protected]
Money raised from the event will go towards the ongoing work of The Resurgence Trust which includes publishing Resurgence & Ecologist magazine six times a year, running The Ecologist website as a free service and organising a range of educational events as well as running the new Resurgence Centre in Hartland.
The Resurgence Trust is an educational charity that promotes ecological sustainability, social justice and spiritual value through the publication of Resurgence & Ecologist magazine, events and via this Resurgence website and the Ecologist website.
The Resurgence Trust is a registered educational charity (no. 1120414).