Resurgence Summer Camp 2018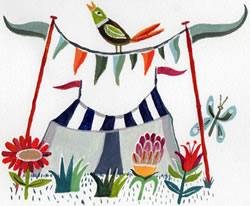 Explore creative ideas for change
Fri 13 Jul - Sun 15 Jul 2018
Join us for the Resurgence Summer camp - a small, friendly, off-grid gathering at Green & Away - and share ideas for a greener future.
Everything I imagined it to be - wonderful poetry, talks, music, stories, food, cake, bar, showers, weather, wildflower walk, location, solar panels, people, baby bell tent... inspired!
Linda Scruton
The theme of this year's Resurgence summer camp is 'Exploring creative ideas for change'. In these challenging times, we will be sharing positive ideas and actions to create change and build the future that we aspire to.
Resurgence summer camp is a weekend of inspiring talks, workshops, music, storytelling, poetry and craft - a weekend that brings the ideas and ethos of Resurgence & Ecologist to life.
This annual gathering is unique and limited to just 140 places, so please book early to avoid disappointment.
Early Bird tickets available until 01 May 2018!
Ticket price includes all meals - so you can enjoy delicious vegetarian food cooked on site by the lovely Green & Away volunteers.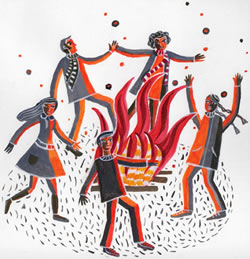 We are once again holding the Resurgence summer camp at the glorious Green & Away campsite - described by a previous participant as 'a small corner of paradise'.
Take a look at the site - pictures from Green & Away
Speakers
A list of speakers and their details will be available here.
We will update this webpage as more details about the programme become available. Programme details may change.
Booking
The event is run off-grid at Green & Away. Before booking, please read their Frequently Asked Questions for details of the camp site and facilities.
You can also book by phone, tel: +44 (0) 1237441293.
Please phone or email info@resurgence.org to book for young children or to book for individual days.
You can also book by post
On receipt of your booking, you will receive confirmation of your place by email. A detailed timetable will be sent nearer the time.
Accommodation
The ticket prices above exclude camping. Please book separately for camping, whether you wish to bring your own tent, or hire a luxury bell tent or yurt from Green & Away.
Online booking for accommodation opens at the end of March. In the meantime, please email accommodation@greenandaway.org with your name, email address and whether you would like to reserve a camping space, a standard tent, a single bell tent, a double bell tent or the double yurt, and one of the G&A team will be in touch with you directly to discuss your requirements. Further information about the type of accommodation Green &Away hires out can be found here.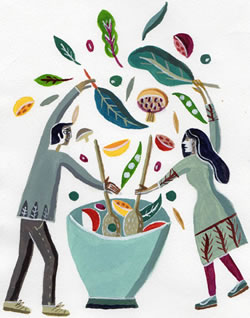 Food
The delicious food is lovingly prepared using the quality, local where possible, mostly-organic ingredients and served by the lovely volunteers at Green & Away. The ticket prices above include all meals (breakfast, lunch and dinner).
The food will be vegetarian. Green & Away can also provide vegan meals, and cater for allergies/intolerances, such as gluten, so long as at least 2 weeks' notice is given. If you are booking less than 2 weeks before the event starts, Green & Away may not be able to cater for dietary intolerances other than gluten. If you have other dietary preferences, Green & Away respectfully ask that you bring supplementary food with you.
Media Resources
High resolution images for press and media can be obtained through our Media Resources page
Refund Policy
Requests made prior to 01 Jun 2018 will be considered at our discretion and will be subject to a £10 admin charge. After this date, refunds will only be made if the event is full and we are able to reallocate the space.
For more information email: info@resurgence.org
The Resurgence Summer camp is a fundraising event for The Resurgence Trust, an educational charity registered in England and Wales, Charity number: 1120414.
Illustrations on this page by Linda Scott