Resurgence Summer Camp 2019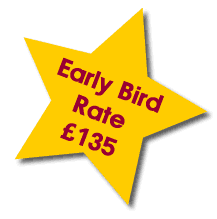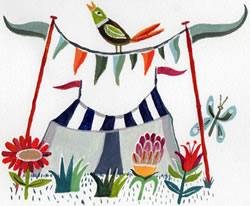 Explore creative ideas for change
Fri 12 Jul - Sun 14 Jul 2019
Venue: Green &amp Away, The Fold, Bransford, Worcester, WR6 5JB
Join us for the Resurgence Summer camp - a small, friendly, off-grid gathering at Green & Away - and share ideas for a greener future.
Everything I imagined it to be - wonderful poetry, talks, music, stories, food, cake, bar, showers, weather, wildflower walk, location, solar panels, people, baby bell tent... inspired!
Linda Scruton
Resurgence summer camp is a weekend of inspiring talks, workshops, music, storytelling, poetry and craft - a weekend that brings the ideas and ethos of Resurgence & Ecologist to life.
This annual gathering is unique and limited to just 140 places.
Early Bird tickets available until 01 May 2019!
Ticket price includes all meals - so you can enjoy delicious vegetarian food cooked on site by the lovely Green & Away volunteers.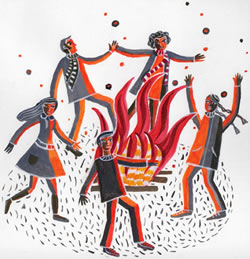 We are once again holding the Resurgence summer camp at the glorious Green & Away campsite - described by a previous participant as 'a small corner of paradise'.
Please read this information provided by Green & Away, which contains important information about the site, what to bring, what not to bring and how to get there:
Detailed travel information will be sent with confirmation of your booking.
Take a look at the site - pictures from Green & Away
Programme
Confirmed
Herbert Girardet: Regeneration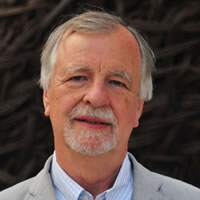 Professor Herbert Girardet is a cultural ecologist, working as an international consultant and author. He is a member of the Club of Rome, the World Future Council and the World Academy of Art and Science, and a trustee of The Resurgence Trust. He is a former chairman of the Bristol-based Schumacher Society. He is a recipient of a UN Global 500 Award for outstanding environmental achievements. He has developed sustainability strategies for London and, as 'Thinker in Residence', for Adelaide, South Australia. His 13 books include Earthrise (1992), The Gaia Atlas of Cities (1992 and 1996); Cities, People, Planet - Urban Development and Climate Change (2004 and 2008); A Renewable World - Energy, Ecology, Equality (2009), and Creating Regenerative Cities (2014).
https://www.worldfuturecouncil.org/p/herbert-girardet/
Roger Higman: Network of Wellbeing (N0W)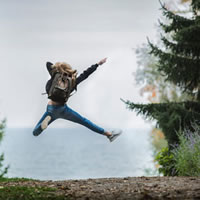 NOW share our vision of a world where everyone's wellbeing needs are met within the planet's natural limits. NOW believe that a person's wellbeing depends on the wellbeing of the community in which they live and work, while the wellbeing of their community depends on the wellbeing of society as a whole, and the long-term health of the natural world on which we all depend. Through events, seminars and workshops, NOW support an active network of people and organisations who care about wellbeing. There are many ways for you to connect with the network, including coming along to our workshop at the Resurgence summer camp.
https://networkofwellbeing.org
Satish Kumar: Elegant Simplicity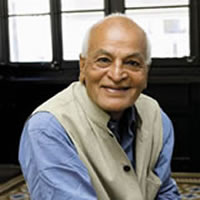 Satish Kumar is the Editor Emeritus of Resurgence & Ecologist. A former monk and long-term peace and environment activist, Satish Kumar has been quietly setting the global agenda for change for over 50 years. Inspired in his early 20s by the example of the British peace activist Bertrand Russell, Satish embarked on an 8,000-mile peace pilgrimage. Carrying no money, he walked from India to America, via Moscow, London and Paris, to deliver a humble packet of 'peace tea' to the leaders of the world's then four nuclear powers. In 1973 Satish settled in the UK becoming the editor of Resurgence magazine. He has been the guiding spirit behind a number of now internationally respected ecological and educational ventures. He co-founded Schumacher College in South Devon, where he is a Visiting Fellow. His autobiography, No Destination, first published by Green Books in 1978, has sold over 50,000 copies.
Sika: sound journey, talk and evening performance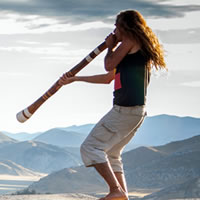 Sika is a multimedia artist and pioneer of sound journeys. His work reflects a lifetime of listening to the rhythms of nature. Sika's beloved collection of instruments includes didjeridoo, drums, native flutes, rattles and Taonga Puoro. He is recognised by significant Maori, Native American and Aboriginal elders, including the Yuin tribe of South Australia. Based in New Zealand, Sika offers sound journeys internationally and tours across the United Kingdom each year. Sika plays at a range of festivals and event venues, from Carnglaze Cavern to Stonehenge. He has delighted many people with his sacred music and storytelling at previous Resurgence summer camps, and we are honoured that he is joining us again this year. Alongside sound journeys, Sika also produces music, albums and works of fine art.
Christabel and Ruby Reed: Meditation and yoga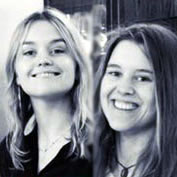 Christabel Reed is a yoga therapist, teacher and co-founder of Advaya Initiative - an environmental and holistic wellbeing platform working for social change. Ruby Reed is a yoga teacher, environmental activist and co-founder Advaya Initiative, with a passion for the ocean. Advaya Initiative seeks solutions to the interconnected crises of environmental destruction and mental health. The crises we are faced with today, is a call to radical action: an opportunity to evolve, to come together and co-create.
https://www.advayainitiative.com/about
Keep a look out for programme updates.
Join our mailing list to stay informed
We will update this webpage as more details about the programme become available. Programme details may change.
Booking
The event is run off-grid at Green & Away. Before booking, please read their Frequently Asked Questions for details of the camp site and facilities.
For information about bringing children to the camp, read Information for Families.
You can also book by phone, tel: +44 (0) 1237441293.
Please phone or email info@resurgence.org to book for young children or to book for individual days.
You can also book by post
Details of your booking including your name and dietary preference will be shared with Green & Away to facilitate the smooth running of this event.
On receipt of your booking, you will receive confirmation of your place by email. A detailed timetable will be sent nearer the time.
Accommodation
If you are bringing your own tent, there is no need to book and no extra charge, as Green & Away have waived the camping fee for our event.
If you would like to hire a luxury bell tent or standard tent accommodation from Green & Away, this must be booked directly with Green & Away. Accommodation ranges from standard, unfurnished tents to furnished bell tents, complete with mattress and bedding.
BOOK & PAY FOR ACCOMMODATION DIRECT HERE
Please book and pay for your accommodation directly here
When that page loads the current month will automatically load. Scroll down to the 'Got a Secret Code?' box and enter 'resurgence2019' and then, select the month of July. This makes the Resurgence dates available to book. Trying to book without using the code will not load those dates, they will appear as 'unavailable'.
Any issues please email us accommodation@greenandaway.org or call 03000 110165.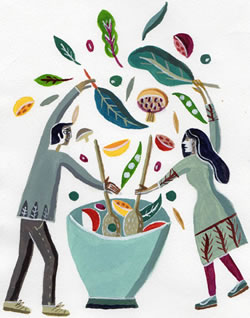 Food
The delicious food is lovingly prepared using the quality, local where possible, mostly-organic ingredients and served by the lovely volunteers at Green & Away. The ticket prices above include all meals (breakfast, lunch and dinner).
The food will be vegetarian. Green & Away can also provide vegan meals, and cater for allergies/intolerances, such as gluten, so long as at least 2 weeks' notice is given. If you are booking less than 2 weeks before the event starts, Green & Away may not be able to cater for dietary intolerances other than gluten. If you have other dietary preferences, Green & Away respectfully ask that you bring supplementary food with you.
Media Resources
High resolution images for press and media can be obtained through our Media Resources page
Refund Policy
Requests made prior to 01 Jun 2019 will be considered at our discretion and will be subject to a £10 admin charge. After this date, refunds will only be made if the event is full and we are able to reallocate the space.
For more information email: info@resurgence.org
The Resurgence Summer camp is a fundraising event for The Resurgence Trust, an educational charity registered in England and Wales, Charity number: 1120414.
Illustrations on this page by Linda Scott