Resurgence Summer Camp 2022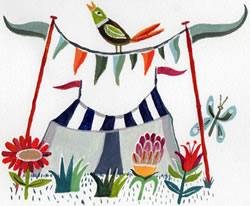 Explore creative ideas for change
Fri 1 - Sun 3 Jul 2022
Venue: Green &amp Away, The Fold, Bransford, Worcester, WR6 5JB
This will be our 21st Resurgence Summer Camp at Green & Away. Join us for the Resurgence Summer camp - a small, friendly, off-grid gathering - and share ideas for a greener future.
Everything I imagined it to be - wonderful poetry, talks, music, stories, food, cake, bar, showers, weather, wildflower walk, location, solar panels, people, baby bell tent... inspired!
Linda Scruton
Resurgence summer camp is a weekend of inspiring talks, workshops, music, storytelling, poetry and craft - a weekend that brings the ideas and ethos of Resurgence & Ecologist to life.
This annual gathering is unique and limited to just 140 places.
Ticket price includes all meals - so you can enjoy delicious vegetarian food cooked on site by the lovely Green & Away volunteers.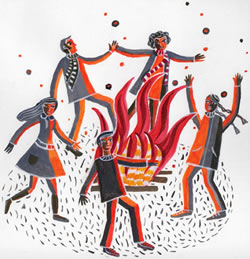 We are once again holding the Resurgence summer camp at the glorious Green & Away campsite - described by a previous participant as 'a small corner of paradise'.
Detailed travel information will be sent with confirmation of your booking.
Take a look at the site - pictures from Green & Away
Programme
Speakers
Fertile Edges - Cultivating hope in the time of collapse • Maddy Harland
How do we stay energised and with a sense of personal and collective agency in a world of dangerous climate change and geo-political conflict? How do we remain engaged without resorting to despair or 'toxic positivity'? Maddy Harland brings tales of fertile edges, grassroots activism, and transformative adaptation framed with a realistic sense of the possible and a smattering of the seemingly impossible.
Maddy is the Editor of Permaculture magazine. She started her first business in 1981, a natural food shop in Portsmouth. By 1991, Maddy was practising wildlife gardening and conservation when she discovered Bill Mollison's ideas about permaculture; ideas that changed her life. Maddy and husband Tim founded a publishing company, Permanent Publications, in 1990 to publish information that would 'empower people'. By 1992, they had launched Permaculture magazine - 'Earth care, People care, Future care'. Maddy also co-founded an educational centre for sustainability in East Hampshire in 1995 and is a trustee of Common Earth, a charity mandated to assist the Commonwealth and other nations in making their diverse and often highly vulnerable communities sustainable and resilient to the impact of climate change. Her book Fertile Edges celebrated 25 years of Permaculture magazine. Her writing shows a profound connection to the land - as she herself says, to the 'fertile edges' where things are wilder and a bit more interesting.
Power of Love • Satish Kumar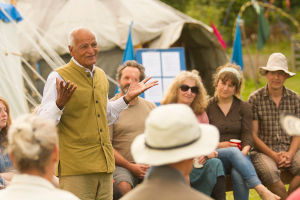 As gravity holds the physical world together love holds the metaphysical world together. Love provides solutions to all our problems. Through love we can find the meaning of life.
Satish Kumar is the Editor Emeritus of Resurgence & Ecologist. A former monk and long-term peace and environment activist, Satish Kumar has been quietly setting the global agenda for change for over 50 years. Inspired in his early 20s by the example of the British peace activist Bertrand Russell, Satish embarked on an 8,000-mile peace pilgrimage. Carrying no money, he walked from India to America, via Moscow, London and Paris, to deliver a humble packet of 'peace tea' to the leaders of the world's then four nuclear powers. In 1973 Satish settled in the UK becoming the editor of Resurgence magazine. He has been the guiding spirit behind a number of now internationally respected ecological and educational ventures. He co-founded Schumacher College in South Devon, where he is a Visiting Fellow. His autobiography, No Destination, first published by Green Books in 1978, has sold over 50,000 copies.
Humans and Machines - What's Guiding Your Wellbeing in 2022? • Ian Tennant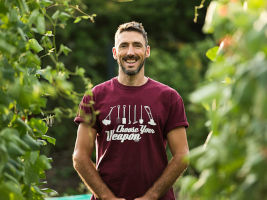 We crave time in the natural world away from the hustle-and-bustle of our 'normal' lives. Why is this quality time so important to us? The modern world bombards us with unhealthy manmade signals and rhythms - such as artificial light - that distract us from the natural rhythms that have supported us for millennia. There is growing evidence that we should be very cautious about exposure to too many of these artificial stressors. In this workshop we'll explore the new understanding of humans as bio-electric beings and what this means for your wellbeing. You'll have the chance to reflect on a set of healthful lifestyles habits you can adopt as a 'Precautionary Principle' to reduce your exposure to manmade threats without having to flee for the hills.
Dr Ian Tennant is author of Restoring Balance, a guide to the evolving field of human wellbeing. He has 20 years' experience working in the field of human and environmental health. His early career included working as a post-doctoral researcher at the Medical Research Council (MRC) Centre for Inflammation Research based at the Royal Infirmary of Edinburgh. He went on to work on regional and national environmental initiatives, including several years at the The Resurgence Trust. These days he works face-to-face with people helping them make simple choices that are inexpensive and improve their health.
Music and storytelling
The Music of the Trees • Geoff Robb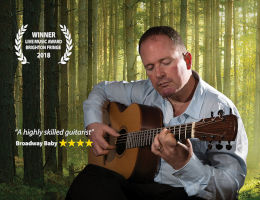 Geoff Robb, winner of the 2018 Brighton Fringe Live Music Award, shares an evening of magical storytelling and virtuoso guitar that promises to transport you out into the woods. A master of the acoustic guitar with an intricate, richly harmonic style, Geoff has performed to audiences across the UK and Europe, at venues ranging from Buckingham Palace and The House of Commons to Glastonbury Festival. 'The Music of Trees' show earned him rave reviews at the 2019 Edinburgh Fringe.
Inspired by the wonder of the natural world, 'The Music of Trees' weaves together tales of our woodland folklore and history with a suite of new original compositions featuring Geoff's signature blend of classical, jazz, Celtic and Spanish influences.
For a taste of what to expect:
Meditation and Movement
• Georgie Gilmore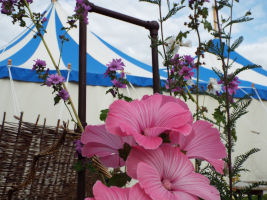 We will host our first 'Resurgence Earth Festival' at this year's Summer Camp. Let us gather to celebrate the high time of summer, the abundance of nature and honour the powerful energies of Earth and sun with guided meditation, self-reflection, and nature-connection practices.
Resurgence Earth Festivals are an opportunity to honour our nature and the nature of the Earth. Embark on a journey that will bring you into greater harmony with yourself and with the natural world.
Ki Gong • June Mitchell
A form of Ki Gong using bamboo sticks.
https://www.youtube.com/watch?v=-pluOjzBHS4
Workshops
Printing Workshop • Rachel Marsh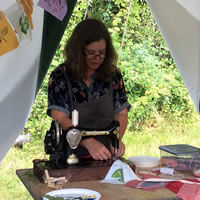 T-shirt and banner printing workshop. The workshop is suitable for beginners and materials will be provided. Spend as long as you like or just drop in to join us - but we promise you'll be hooked in no time.
Rachel Marsh is a letterpress printer working from a print shed at the bottom of her garden in north Devon. She makes artist's books and print ephemera (like postcards, posters and cards), which often explores using type as image. Rachel has recently been on sabbatical from her role designing Resurgence & Ecologist magazine at Resurgence.
Voice Workshop • William & Awantika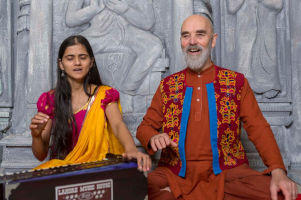 William Tooby is a founding director of The Fold CIC. He is an eco-facilitator and a voice coach passionate about singing raga. Originally drawn to India to better understand music in the seventies before becoming an organic farmer, he went on to sing a cappella with various groups before focusing on raga. He loves to facilitate others in finding their own unique and embodied voice.
Awantika sings Classical Indian Ragas, Semi-Classical and Bundeli folk songs of which she has collected some 2000 from around her home town of Khajuraho. She is an exceptional Kathak dancer. She won the University Youth Festival of Indian Classical Vocal competition and regularly sings on All India Radio. She sensitively combines song and dance and is inspired by nature. She founded the 'Awantika Arts Centre for Music and Dance' in Khajuraho where she trains local and international students. Awantika composes, performs and directs internationally.
Please wear loose comfortable clothes.
Open Space Sessions
Open Space is an opportunity to work together with whatever comes up from our weekend. You can choose to offer sessions or to attend sessions, which can be on something you are passionate about (for instance Extinction Rebellion or the role out of 5G), or perhaps a continuation of a talk or workshop that people would like to explore further. If you have something that you would like to share, come along and participate in an interactive session. If there's something you'd really like to know about, you can suggest a topic and see what emerges.
Open Mic around the Fire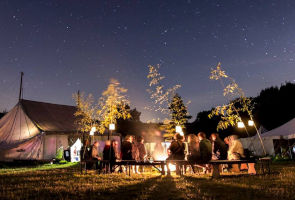 The open mic around the fire returns this year. This is your chance to share a song, dance, sing, or perform solo or with friends. Bring instruments, a poem, a song and join in the entertainment.
Keep a look out for programme updates.
Join our mailing list to stay informed
Booking
The event is run off-grid at Green & Away. Before booking, please read their Frequently Asked Questions for details of the camp site and facilities.
For information about bringing children to the camp, read Information for Families.
The weekend starts at 2.30pm on Fri 1 July and finishes at 4pm on Sun 3 July. Please book your camping/accommodation separately - see below.
You can also book by phone, tel: +44 (0) 1237441293.
Please phone or email info@resurgence.org to book for young children or to book for individual days.
Details of your booking including your name and dietary preference will be shared with Green & Away to facilitate the smooth running of this event.
On receipt of your booking, you will receive confirmation of your place by email. A detailed timetable will be sent nearer the time.
Accommodation
If you are bringing your own tent, there is no need to book and no extra charge.
If you would like to hire a luxury bell tent or standard tent accommodation from Green & Away, this must be booked directly with Green & Away. Accommodation ranges from standard, unfurnished tents to furnished bell tents, complete with mattress and bedding.
Onsite camping, bell tents and yurts available.
Details on how to book accommodation will be included in your confirmation email when you book tickets for the Summer Camp.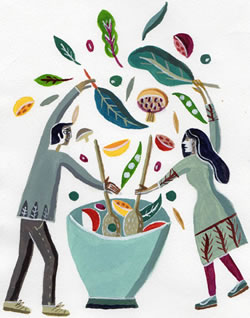 Food
The delicious food is lovingly prepared using the quality, local where possible, mostly-organic ingredients and served by the lovely volunteers at Green & Away. The ticket prices include all meals (breakfast, lunch and dinner).
The food will be vegetarian. Green & Away can also provide vegan meals, and cater for allergies/intolerances, such as gluten, so long as at least 2 weeks' notice is given. If you are booking less than 2 weeks before the event starts, Green & Away may not be able to cater for dietary intolerances other than gluten. If you have other dietary preferences, Green & Away respectfully ask that you bring supplementary food with you.
Media Resources
High resolution images for press and media can be obtained through our Media Resources page
Refund Policy
Requests made prior to 01 Jun 2022 will be considered at our discretion and will be subject to a £10 admin charge. After this date, refunds will only be made if the event is full and we are able to reallocate the space.
For more information email: info@resurgence.org
The Resurgence Summer camp is a fundraising event for The Resurgence Trust, an educational charity registered in England and Wales, Charity number: 1120414.
Illustrations on this page by Linda Scott
More About Green & Away