SOIL FOR LIFE
Donate Now
Issue 242

May/Jun 2007
Do we need God? / Food Futures
Frontline
SOIL FOR LIFE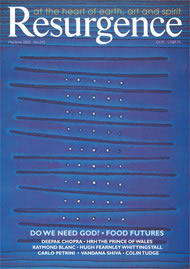 Cover: Tanhayee from Seeker, The Art of Sohan Qadri
Rediscovering self-reliance.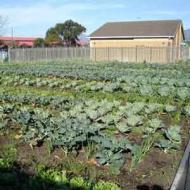 Bonteheuwel community gardenPhotographs: Courtesy Soil For Life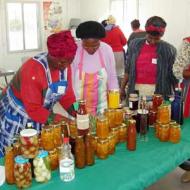 Food processing workshop in Khayelitsha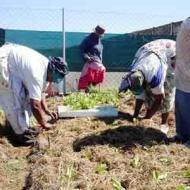 Food processing workshop in Khayelitsha
ACCORDING TO THE United Nations there is enough food in the world to feed everyone. The problem we face is not a lack of food, but providing it for the people who need it. With this in mind, a non-governmental organisation in Cape Town, South Africa has made it its mission to give poor and hungry people access to nutritious food which will allow them to live healthy active lives. But Soil for Life aims to do this by giving them not vouchers or money but the skills they need to grow their own food.
Since it began in 2003, Soil for Life has achieved an enormous amount, running inspiring projects all over the country. It has taught South Africa's poor how to grow their own vegetables, prepare their own land and feed their families. It has helped set up home and community food gardens, designed to maximise food production in small spaces, to conserve water and to make use of all available resources using organic methods. People are given practical training in seed-saving, compost-making and plant propagation.
This work, says Soil for Life, is not simply about gardening. It's about 'growing' people who can help themselves on many fronts: survival, earning their own money, creating healthy families, problem-solving, developing creativity, and building bridges of goodwill and understanding. It's about gardening for the body, the mind and the soul.
So successful has this work been that Soil for Life is expanding. In the last two years it has run over seventy training courses and shown more than 1,200 people how to grow vegetables and herbs in small spaces. Many of these people have gone on to teach others how to do the same. At least sixty new vegetable gardens have been established across the country. And, they believe, if the right people are trained, they will go on to train others, creating a ripple effect across South Africa. PK
Further information: