Our Part is to Remain Calm
Donate Now
Issue 247

Mar/Apr 2008
Long Live Biodiversity!
Regulars
Letter from America
Our Part is to Remain Calm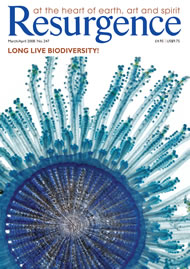 Cover: Blue button jellyfish. Photograph: David Liittschwager/ National Geographic
Truth is what gives the world fragrance. Trust is what gives us faith in the future.
This article is only available as part of the PDF of the whole issue.
To read this article, please buy this issue, or join the Resurgence Trust. As a member you will receive access to the complete archive of magazines from May 1966.
Join Us
If you are already a member, please Sign in