Recommended reading
Donate Now
Issue 251

Nov/Dec 2008
Feasting & Fasting: Connecting the Plate and the Planet
Web Exclusives
Review
Recommended reading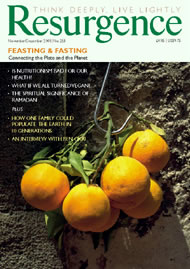 Cover: Oranges, Seville, Spain Photograph: Chris Caldicott/Axiom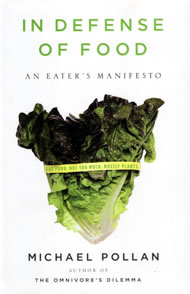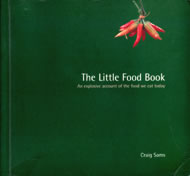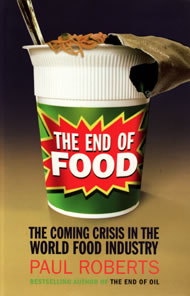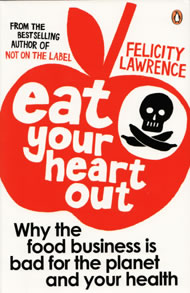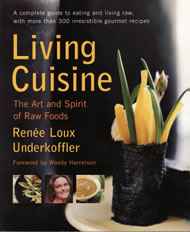 In Defence of Food: An Eater's Manifesto
Michael Pollan
Penguin Press, US, 2008 ISBN 9781594201455
Real food (food your Grandmother would recognise) is under threat. Why? Because most of what we consume today is not food, and we are not really eating it. Despite the health claims emblazoned on every inch of food packaging, we have never been more confused by the foods we consume, or more overweight. Pollan proposes a new approach informed by traditional ecological thinking and food that is well-grown and unprocessed. So it's out with confusion and in with common sense: Eat food. Not too much. Mostly plants.
The Little Food Book: An explosive account of the food we eat today
Craig Sams
Alastair Sawday Publishing, UK, 2003 ISBN 1901970329
It was after contracting hepatitis that Craig Sams became supremely aware of the health benefits of a macrobiotic diet. Disturbed by the common view of macrobiotics, natural foods and healthy and organic living as 'lunatic fringe' Sams opened his own macrobiotic restaurant in London. Following the success of The Little Earth Book, this new title tackles the issues which affect the food we eat, from genetic modification, the food chain and farming subsidies, to obesity and many others. The range of issues covered is broad but all are necessary to make an informed decision about the food we eat.
Not On The Label: What really goes into the food on your plate
Felicity Lawrence
Penguin Books, UK, 2004 ISBN 0141015667
After two years living in a Pakistani border town, Felicity Lawrence returned home looking forward to eating English food again. However, her first foray to an English supermarket was an eye-opening and vaguely troubling experience. Now, in a series of undercover investigations tracking some of the most popular foods we eat at home, Lawrence travels from farms and factories to packhouses and lorry depots around the world, discovering the many uncomfortable truths about our food industry. Could this be the best diet book ever written!
The End of Food: The coming crisis in the world food industry
Paul Roberts
Bloomsbury, UK, 2008 ISBN 9780747588818
A food production system which uses the same distribution networks that bring us cheap DVDs, cosmetics and toys has changed our relationship with food for ever. This low-cost, convenient network is putting the natural resources upon which we all rely, under immense strain. Big business is controlling both the food we eat and the delicate health of Earth's natural systems. Roberts helps us to understand that in order to survive the inevitable demise of this unsustainable juggernaut, tough personal and global decisions need to be made. Your food will never taste the same again.
Eat Your Heart Out: Why the food business is bad for the planet and your health
Felicity Lawrence
Penguin Books, UK, 2008 ISBN: 9780141026015
Who, do you think, decides what you eat? Why, in just half a century have our diets completely changed? Ingredients, barely used as foods before, crop up in everything from baby food to cat food and processed meals. Corn, soya, sugar, palm oil and factory meat are just some of these alien invaders, for which we probably have globalisation to thank. Lawrence shows us how modern food production is using new forms of colonisation, slavery and advertising to control what hundreds of people consume, without one person noticing. This book is essential reading for anyone who cares not only about their own health, but the health of the planet as well.
Living Cuisine: The art and spirit of raw foods
Renée Lou Underkoffler
Raw-curious or already dedicated to a raw-foods diet, this book provides many exciting recipes to satisfy. No longer just the diet of choice for naturalists and hippies - mounting concern about our food future has seen raw-food go gourmet. Whilst cooking and processing deplete some of the nutrients found in our foods, eating raw allows optimal assimilation of these nutrients – thus providing pure, clean energy for your body. Underkoffler, a celebrated raw-foods chef talks us through the essentials and tips needed to incorporate this healthier way of eating into your lifestyle.