Books in Brief
Donate Now
Issue 252

Jan/Feb 2009
Nature Crunch: Redesign, Rethink, Reimagine
Web Exclusives
Review
Books in Brief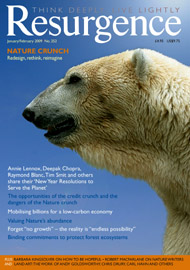 Cover: Polar Bear Photograph: Juniors Bildarchiv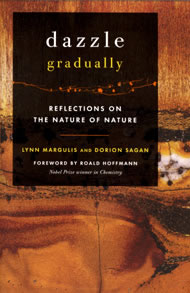 Dazzle Gradually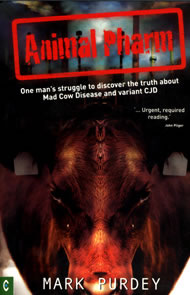 Animal Pharm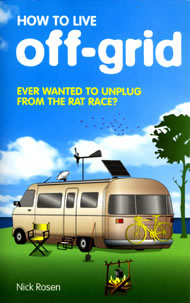 How to Live off-grid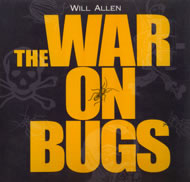 The War on Bugs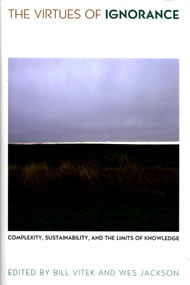 The Virtues of Ignorance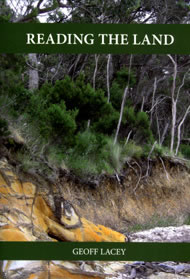 Reading the Land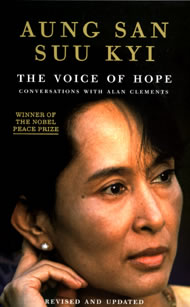 The Voice of Hope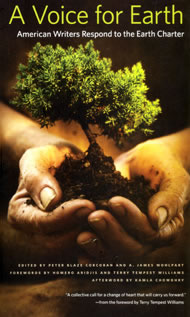 A Voice for Earth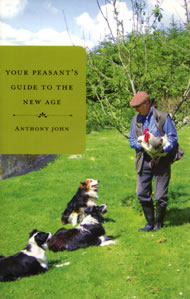 Your Peasant's Guide to the New Age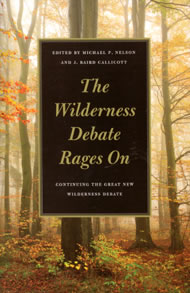 The Wilderness Debate Rages On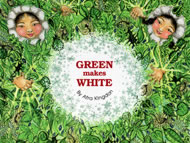 Green Makes White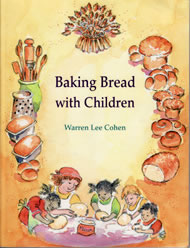 Baking Bread with Children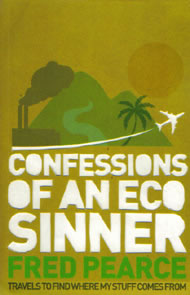 We Want Real Food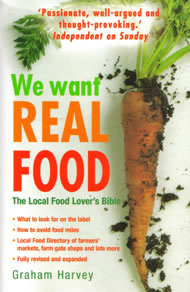 Confessions of an Eco Sinner
DAZZLE GRADUALLY: REFLECTIONS ON THE NATURE OF NATURE
Lynn Margulis and Dorion Sagan
Chelsea Green Publishing, 2007, ISBN 9781933392318
HOW CAN A systemic human fungus lead to cravings for carrot cake and beer? Why does the presence of life on Earth suggest a clue for the origin of water on our planet? Sometimes the topics of evolution and ecology can be a little dry; this book, however, offers a lively and original collection of essays which intrigue and inspire in a very coherent way. The result of two brilliantly creative minds – mother and son Lynn Margulis and Dorion Sagan – Dazzle Gradually represents a journey deep into life and its evolution.
ANIMAL PHARM: ONE MAN'S STRUGGLE TO DISCOVER THE TRUTH ABOUT MAD COW DISEASE AND VARIANT CJD
Mark Purdey
Clairview Books, 2007, ISBN 9781905570119
MARK PURDEY WAS passionately committed to organic farming and as such he simply refused when told to administer a toxic organophosphate pesticide to his herd of eighty pedigree Jersey cows. Rather than wait for the Ministry of Agriculture to prosecute, Purdey took them to court and won his case: he could not be forced to treat his herd with toxic chemicals. As time went on he became increasingly interested in the health effects of these organophosphates, and when the panic and devastation caused by Mad Cow Disease and variant CJD hit the UK, he was suspicious. Purdey's hard-won research uncovers the links between toxic environmental factors and the emergence of a range of neurodegenerative diseases. This book is a disturbing account of the relationship between pollutants, disease and health in the agricultural industry.
HOW TO LIVE OFF-GRID: EVER WANTED TO UNPLUG FROM THE RAT RACE?
Nick Rosen
Bantam, 2008, ISBN 9780553818192
A 21ST-CENTURY version of The Good Life. Join Nick Rosen, his wife and their baby daughter as they travel the UK in a converted bus (fuelled by vegetable oil and the sun) in a quest to find out how people really achieve off-grid living in the UK. Ecologist Rosen meets a variety of people in diverse locations, all living unplugged and beneath the radar of corporate and governmental machinations. The experiences he shares offer an interesting and practical insight into the possibilities of off-grid living, including the benefits of locally produced energy, sustainable housing and how to deal with the planning officer!
THE WAR ON BUGS
Will Allen
Chelsea Green Publishing, 2008, ISBN 9781933392462
WARMONGERING JARGON HAS long been a favourite of both government and industry, and this book illustrates the effects this has had on organic and sustainable agriculture in the US. It was in the early 19th century, when the American population was in rapid growth and market demand for food was at an all-time high, that chemical companies seized on an opportunity to profit from every American farmer's arch-nemesis: bugs. Utilising dozens of orginal advertisements and promotions with slogans such as "It costs a dollar to feed a squirrel. It costs two cents to kill him. Let's kill him," Will Allen details how farmers were convinced to use deadly chemicals, hormones and genetically modified organisms in order to protect their profit. This book provides spades of inspiration and encouragement for the organic food and farming revolution.
THE VIRTUES OF IGNORANCE: COMPLEXITY, SUSTAINABILITY, AND THE LIMITS OF KNOWLEDGE
Bill Vitek and Wes Jackson (eds.)
The University Press of Kentucky, 2008, ISBN 9780813124773
OUR INSATIABLE QUEST for understanding is currently causing more harm than good in the world – or at least that's what this book suggests. The contributing authors explore what a worldview based on ignorance could look like and how it might better inform our choices, beliefs and attitudes. Wendell Berry, for example, writes that ignorance might "force us to remember things, cause us to hope for second chances, and provide an incentive to keep the scale small". As many of the solutions currently offered to our environmental challenges seem to rely upon a faith in the unbounded human spirit, in this book you will find an alternative: a healthy scepticism of human intellect, and warnings on the dangers of human pride.
READING THE LAND
Geoff Lacey
Australian Scholarly Publishing Ltd, 2008, ISBN 9781740971553
IN THE 21ST century, more and more people are re-connecting and re-forming strong relationships with the land. Geoff Lacey is one such man, working as he has for many years (as an environmental engineer and naturalist) to understand the landscape of Australia, his home country. Each landscape will respond to processes of both natural and human disturbance in very different and telling ways. This book offers us two case studies from Australia: Central Victoria and French Island. Both studies contain pattern and history, clues to be unearthed and considered. This book doesn't deal only in scientific enquiry but also in the perspectives of Indigenous culture, artists and writers.
AUNG SAN SUU KYI: THE VOICE OF HOPE
Conversations with Alan Clements
Rider, 2008, ISBN 9781846041433
MAHATMA GANDHI, THE Dalai Lama and Martin Luther King can all be said to be key persons in the international struggle for freedom and human rights. Nobel Peace Prizewinner Aung San Suu Kyi stands alongside these luminaries as an outspoken voice of democracy in Burma. She has lived under house arrest whilst giving her full support to all those brutally crushed by the regime in Burma, and nonviolence has remained key to her perseverance. At a time when Burma finds itself very much in the media eye, this book reveals to us a place that is both politically ravaged and spiritually vibrant. The author, Alan Clements – the first American to be ordained as a Buddhist monk in Burma – journeyed to meet Aung San Suu Kyi at her home, where they conversed on varied issues, including women's rights, reconciliation and forgiveness.
A VOICE FOR EARTH: AMERICAN WRITERS RESPOND TO THE EARTH CHARTER
Peter Blaze Corcoran and A. James Wohlpart (eds.)
University of Georgia Press, 2008, ISBN 9780820332116
IT IS TIME for the world community to embrace a global covenant that sets forth the fundamental Rights of Nature. The Earth Charter was first adopted in the year 2000 with the unenviable mission of addressing the economic, social, political, spiritual and environmental problems confronting the world. In so doing, it has helped to focus world attention on the real need for a global set of ethics which can be shared by all nations. A Voice for Earth brings together a collection of poems, essays and stories to reflect on the ethical principles outlined in the Charter, providing a vivid and real account of the need to re-engage with our ethical and moral values.
YOUR PEASANT'S GUIDE TO THE NEW AGE
Anthony John
Original Writing, 2007, ISBN 9781906018115
THROUGH REGARDING HUMAN beings in their natural setting, this book provides a view into some surviving aspects of peasantry. After a chequered past, and haunted by a longing to return to the land, Anthony John took up residence on a small patch of land, to which we, the readers, are warmly welcomed: an old stone farmhouse on the Glen in the West of Ireland. Eleven years have passed and the author has cultivated a warm home and smallholding, providing much spiritual and physical sustenance. This book is a gentle account of John's many experiences living as a peasant on his land, and a personal view of the New Age we all find ourselves inhabiting.
THE WILDERNESS DEBATE RAGES ON: CONTINUING THE GREAT NEW WILDERNESS DEBATE
Michael P. Nelson and J. Baird Callicott (eds.)
University of Georgia Press, 2008, ISBN 9780820331713
LIKE ITS PREDECESSOR, The Great New Wilderness Debate,this book gathers the ideas, criticisms and defences that have surrounded the concept of wilderness for the past decade. A diverse range of voices – geographers, biologists and environmental activists and philosophers – add to this debate to provide an exploration and alternative vision of wilderness. At a time when conservation is a priority, this wide variety of strong essays helps the reader to clarify and rethink this important idea of wilderness.
GREEN MAKES WHITE
Afra Kingdon
Earth Nurse Press, 2007, ISBN 9780955747908
THIS IS A magical ecological tale for children: one that escapes both cliché and condescension. A moving story in rich, rhythmic language about Inuit twins born into a colourful, icy world who discover one day that "the polar bears were sneezing, the seals had caught an itchy rash … and their white-white world was melting." The children set out on an adventure to find the colour green – the only colour missing in their cold, white world. Their adventure involves the Fish Futura-Futura, a great "flipping and flapping, gills gaping, tail slapping" beast. A huge fish symbolising our Earth. This is a rare children's book: one as strong in words as in pictures. SPK
BAKING BREAD WITH CHILDREN
Warren Lee Cohen
Hawthorn Press, 2008, ISBN 9781903458600
WARREN LEE COHEN started his career making giant bread sculptures, and later developed his 'bread art' as a way to teach children. This extended beyond basic baking into telling bread stories, singing bread songs, growing wheat, harvesting and threshing, and finally designing and building bread ovens. This book contains recipes – 'fun breads' and 'festive breads' which, although simple, do not dumb down or speed up the bread-making process just because children are involved. Each recipe has a story – why bagels have holes, for example. There's a section dedicated to bread folk-tales, fables and legends from Europe, Russia, India and beyond – as well as bread songs, poems and blessings (complete with sheet music). Bread-making is a pleasure for children – a sensory, physical, imaginative and healthy experience. SPK
WE WANT REAL FOOD
Graham Harvey
Robinson, 2008, ISBN 9781845295455
IN THIS EYE-OPENING book Graham Harvey illustrates time and again how the agricultural revolution has robbed the nutrient-rich soils of health-giving minerals and antioxidants and has led, in the midst of plenty, to an exponential increase in so-called diseases of civilisation. The new epidemic of degenerative diseases is Nature's way of telling us of our failure to understand the supreme importance of her laws. Fortunately there is a growing revolution in which farmers are returning to the old methods of husbandry which care for the countryside and replenish the soils and yet still produce a bountiful harvest. This is a must-have guide for those who care about personal and planetary health. The book ends with a list of foods and local resources. JG
CONFESSIONS OF AN ECO SINNER
Fred Pearce
Transworld Publishers, 2008, ISBN 9781905811106
FRED PEARCE HAS written an interesting and enlightening chronicle of the people who produce and dispose of the things that we use and consume in our daily lives. He highlights how humanity is living off its "ecological credit card" and how this could ultimately liquidate the planet's ecological assets. Pearce illustrates that as well as carbon footprints we also have social and ecological footprints, and that, although some future prospects are gloomy, there is reason for hope. This book opens our eyes to where our products really come from; an invisible world moves one step closer to becoming visible with this most informative book.