Earth Journalism
Donate Now
Issue 259

Mar/Apr 2010
Seeds of Change: The Future of Food
Frontline
Earth Journalism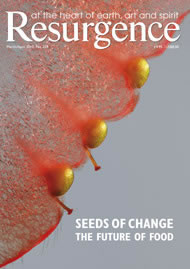 Cover: Light micrograph of part of a thinly sliced section through a strawberry. Photograph: Eye of Science/Science Photo Library.
Honouring the world's best climate change reporting.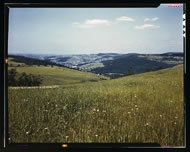 Photograph courtesy: Flickr
Today's media is changing rapidly in response to internet technology, yet it is still the practice by major news corporations – which continue to hold sway within the mass media – to send established reporters to visit environmental hotspots, rather than getting the story directly from the people who really know the story: those actually living on the frontline of climate change.
To counter this tendency, annual Earth Journalism Awards are giving a voice to new environmental writers, and in particular to writers from the global South who know intimately the consequences of the Western corporate development paradigm. This initiative from the Earth Journalism Network (EJN), a project of Internews, has enabled journalists in the global South to improve their environmental coverage. Since 2004, EJN has trained over 750 journalists from developing countries, who have produced over 1,400 stories – including award-winning investigative reports – as a direct result of their activities.
The new Awards have been devised to "promote awareness and develop new insight into climate change issues" by those people who are affected by it most. There are seven regional awards, given to writers from sub-Saharan Africa; the Middle East and North Africa; South Asia; East Asia and the Pacific; Eurasia; Latin America and the Caribbean; and North America, the EU, Australia and New Zealand. Within those regions there are seven themes such as Climate Change and Energy, The Human Voices Award and the MTV Positive Change Award.
Winning entries are posted on the internet and the public can read the articles and vote for their favourite. The winner receives the Global Public Award, which this year went to 'The Route of Smoke', a multimedia report by Brazilian journalists Andreia Fanzeres and Cristiane Prizibisczki, who documented how slash-and-burn farming practices that contribute to the country's emissions are clashing with new methods for responsible agriculture.
To read the winning entries and find out more about the Awards, visit www.awards.earthjournalism.org