Ocean Waste
Donate Now
Issue 261

Jul/Aug 2010
Sustaining Life
Frontline
Ocean Waste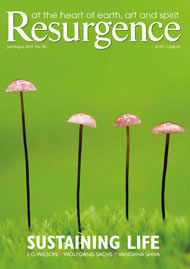 Cover: Photograph: Bence Mate, Wild Wonders of Europe
Plastiki – the 60-foot catamaran made from 12,500 plastic bottles – is raising awareness of marine pollution.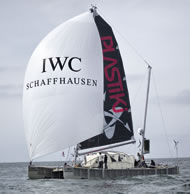 Photograph courtesy: Luca Bambini
Almost all the marine pollution in the world is composed of plastic materials, and scientists now estimate that at least a million seabirds and 100,000 marine mammals and sea turtles die every year when they become entangled in plastic pollution or ingest it.
According to Project AWARE, 15 billion pounds of plastics are produced annually in the US alone but only one billion pounds is recycled. It is estimated too that in excess of 38 billion plastic bottles end up in landfill, and although plastic bottles are 100% recyclable, on average only 20% are actually recycled.
Whilst steps are slowly being taken by manufacturers to use more environmentally friendly packaging – including seed packets made from a cellulose-based plastic that have all the qualities of a re-sealable envelope but will biodegrade harmlessly in landfill or compost heap – sadly a great deal of damage has already been done.
In a bid to raise greater awareness of marine pollution, environmentalist David de Rothschild and his intrepid crew have set sail on the Plastiki, a unique 60-foot catamaran engineered from approximately 12,500 reclaimed plastic bottles. They will sail more than 11,000 nautical miles to draw attention to the colossal amounts of plastic debris in our oceans and are hoping that by showcasing 'waste' as a potential resource through the design and construction of their vessel, they will inspire other designers, manufacturers and recyclers to treat more seriously the threat that plastic is having on the natural world.
The Plastiki expedition took influence from the principles of 'cradle-to-cradle' design and biomimicry before being realised by a multifaceted team from the fields of marine science, sustainable design, boat building, architecture and materials science. The plastic bottles from which the Plastiki is made provide 68% of the boat's buoyancy. The mast is a reclaimed aluminium irrigation pipe and the sail is handmade from recycled PET cloth. The secondary bonding is reinforced using a new organic glue made from cashew nuts and sugar cane.
Pioneering scientists and environmental activists are looking at ways of dredging the gyres in both the North and South Pacific in an effort to clean up the plastic mess we have created – but, to date, none of these ventures has been successful. So it is up to us all to banish plastic from our lives, replacing it with the myriad corn-starch and cellulose alternatives that are now available. As for the plastic we have already created, we must reuse and recycle – keeping it out of landfill and the wider environment.