Ghost Forest
Donate Now
Issue 261

Jul/Aug 2010
Sustaining Life
Web Exclusives
Article
Ghost Forest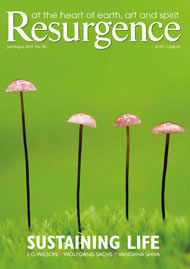 Cover: Photograph: Bence Mate, Wild Wonders of Europe
Highlighting the depletion of the world's resources.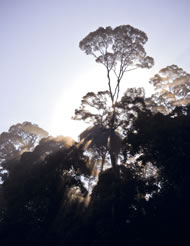 Photograph courtesy: www.sxc.hu/profile/ejbevan
You may have been lucky enough to see the Ghost Forest whilst it was exhibited in Trafalgar Square in November 2009 or in Copenhagen during the COP15 climate change conference in December of that year. If not, then don't miss the Ghost Forest in its new 12-month residency on the lawns of Oxford University's Museum of Natural History and the Pitt Rivers Museum.
Ghost Forest is a major art installation consisting of 10 rainforest tree stumps which were brought to Europe from a commercially-logged primary forest in Ghana, Western Africa by the artist Angela Palmer. The work is intended to highlight the alarming depletion of the world's natural resources, and in particular the continued rate of deforestation.
Angela Palmer conceived the idea for the project after learning that a tropical forest the size of a football pitch is destroyed every four seconds – roughly equating to an area the size of England being lost annually. "I have three children and I didn't want them to grow up saying that I knew but did nothing. When primary rainforest trees are gone, they are gone, and their loss has far reaching consequences, impacting on climate, biodiversity and the livelihoods of Indigenous people" she said.
The trees in Ghost Forest - most of which actually fell naturally in storms - are intended to represent rainforest trees worldwide; the absence of their trunks is presented as a metaphor for the removal of the world's lungs caused through deforestation.
Ghost Forest is a carbon neutral project, the carbon footprint of which has been calculated and offset by ClimateCare via an initiative to introduce energy-efficient cooking stoves to Ghana. From early July 2010, the Ghost Forest will be situated in Oxford and will coincide with the Museum of Natural History's 150th anniversary this year, and straddles this year's UN International Year of Biodiversity and the UN International Year of Forests in 2011.