Hidden Gems
Donate Now
Issue 261

Jul/Aug 2010
Sustaining Life
Web Exclusives
Review
Hidden Gems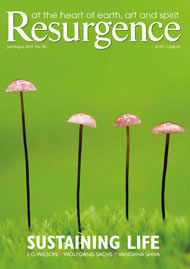 Cover: Photograph: Bence Mate, Wild Wonders of Europe
Steve Marvell has to dig deep to find the best bits of a book that is still an inspiration for wild food foraging and cooking. The Forager Handbook: A Guide To The Edible Plants of Britain (Hardback) by Miles Irving. Ebury Press, 2009. ISBN: 9780091913632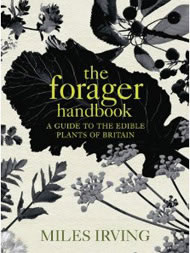 Foraging is an ancient skill dating back to early man and the hunter-gatherer lifestyle. Recently, though, a growing number of restaurants are using foraged ingredients on their menus. Is this because they are inexpensive and local or is it simply some element of snobbery? No, it's because foraged ingredients represent a variety of tastes and textures far beyond those available in our markets today.
Hunter-gatherers would regularly use as many as 100 different species of wild plant, whereas today, the average is less than 20. This was the first of many useful and historical facts I came across in the introductory section of this book which - unfortunately - represented the beginning of my disenchantment with the work. This gem of information was almost lost on me because the truth is, I had already started skim reading.
The Forager Handbook comprises around 10% introduction and information and 90% plant reference. This will appeal greatly to the forager who wishes to miss no plant out of his collection [pun intended]. The author leaves nothing to guesswork, with information on seasons and habitat, as well as facts about soil types, the laws governing foraging, useful techniques and the uses of different types and parts of wild plants making the information his introductory section useful to the novice and experienced forager but, hard to read.
It is clear that Miles Irving is well researched and loves his work, but, in my opinion, his writing style lacks focus suggesting what the book needs, especially if there is to be a second edition, is a good editor. Unless, of course, you are happy to read each and every line made up of a mixture of fact, opinion, anecdote, historical reference and, sometimes, superfluous English, then you may, like I did, start to skin read and find you miss some of the more useful information.
The style of writing resembles of someone recounting an experience for the first time; chopping and changing between the original story, a sideline and the occasional reference, and with information being imparted as it occurs to the speaker. This is a terrible shame since the quality of that information is very high, but retrieving it is hard work. This is also in stark contrast to the plant reference section.
The information contained within the plant directory is without doubt the best I've come across. Complete, well-classified, well-sectioned and well-written, it gives every piece of information you might need about a plant, including regional distribution, habitat and development. It includes a superb section on the uses of the plant in cooking which, in my experience, is truly unique.
Throughout the plant reference there are complete recipes from both the author himself, along with a number of chefs. These range from simple salads to the more elaborate 'Water Mint and Dog-rose Chermoula' or 'Bladder Campion with Horseradish Sauce,' and 'Scrumpy-cured Salmon & Beetroot, Apple and Wild Fennel Risotto'. The recipes are enticing and accessible and you don't need to be a Michelin starred chef to produce them. The chefs' recipes represent what can be achieved with some experience, whilst those of the author are more a set ideas giving not only an excellent introduction to a wide variety of wild foods, but inspiration for how to use them, how to use combinations of plants and how to combine wild plants with the everyday ingredients already in our store cupboards.
The greatest disappointment with this section is the photography. The images are meant to represent the most useful stages of each plant and are supposed to be to scale in most cases to help with identification. In reality, they are an incomplete set of black and white, badly contrasted photos which would, in many cases, only partially aid someone in recognition.
The Forager Handbook is not a field guide; both its size and poor quality photographs prevent this from being the case but neither is it a simple introduction to foraging. Nor is it a recipe book. It is, however, an inspiration to cooking with wild food and, if you can forgive the writing in its introduction, does contain quality information bringing together technique, history, personal experience and reference.