Profit Before Planet
Donate Now
Issue 262

Sep/Oct 2010
Embodied Wisdom
Frontline
Profit Before Planet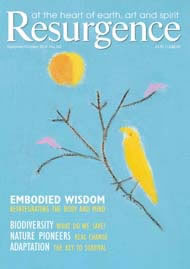 Cover: Small Yellow Bird by Craigie Aitchinson. Courtesy: Bridgeman Art Library
Indigenous landowners are stripped of traditional land rights.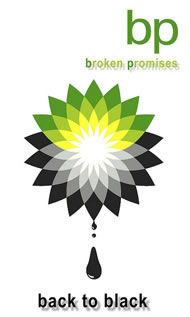 Photograph courtesy: No Tar Sands campaign
The cynical strategy of BP to dub itself 'Beyond Petroleum' was exposed in the most devastating way imaginable by the explosion in April 2010 on the Deepwater Horizon oil-drilling platform 50 miles off the Louisiana coast, causing a major oil spill in the Gulf of Mexico. The blast claimed the lives of 11 people who were working on the rig and injured another 17. The rig sank two days later, and as we go to press more than three months on, the flow of oil has only just been plugged. The Gulf of Mexico, which hosts some 4,000 drilling platforms, is home to many endangered species, and the accident is a major threat to the Gulf's fragile flora and fauna.
Yet despite this ecological catastrophe, it seems money is still the driving force for BP's shareholders, 94% of whom rejected a call for a review of its controversial Sunrise Canadian tar sands project.
Tar sands are a type of oily soil that requires large amounts of energy, water, and industrial processing to extract and transform into crude oil. Tar-sand extraction in Alberta, Canada is already the world's largest industrial project, requiring the removal of vast areas of ancient forest and consuming enough natural gas per day to heat 3.2 million Canadian homes. The extraction process emits three to five times as much carbon dioxide as conventional oil drilling, the lakes of toxic waste it produces are so large they are visible from space, and the pollution from the project is harming the health of the Indigenous people who live in its shadow.
George Poitras, a former Chief of Mikisew Cree First Nation of Canada, said: "We are seeing a terrifyingly high rate of cancer in Fort Chipewyan, where I live. We are convinced that these cancers are linked to the tar sands development on our doorstep. It is shortening our lives and the blood of Fort Chipewyan people is on these companies' hands."