Bullfighting Ban
Donate Now
Issue 262

Sep/Oct 2010
Embodied Wisdom
Web Exclusives
Article
Bullfighting Ban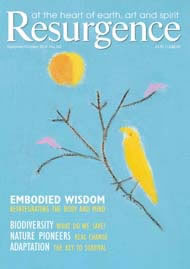 Cover: Small Yellow Bird by Craigie Aitchinson. Courtesy: Bridgeman Art Library
Animal rights protestors applaud new law.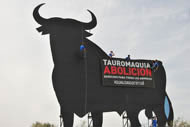 Image courtesy: Animal Equality
The Parliament of Catalonia voted to ban bullfighting in the north-eastern region of Spain, so becoming the second region to outlaw bullfighting after the Canary Islands prohibited the practice in 1991. Campaigners hope this is the tip of the iceberg and that other regions will follow suit. The popular legislative initiative, instigated by the organisation Prou! meaning 'Enough!' and backed by 180,000 signatures from the Catalan people takes effect from 2012.
Bullfighting still goes on in other regions of Spain, though without much public support: a Gallup poll in 2007 showed 70% of Spaniards declared either no interest or actual disagreement with the practice, but strong economic and political interests in support of the practice prevail. However, as societies tend to advance morally, campaigners hope this demonstrates that the bullfighting industry's days are numbered.
Sharon Núñez Gough, spokesperson for Animal Equality says: "I would like to congratulate all those whose efforts have made this ban possible. I would also like to take advantage of this occasion to highlight the fact that a wider societal debate is both urgent and necessary, just like that which has questioned and rejected bullfighting, in order to question and reject other less visible forms of animal exploitation, such as the confinement and slaughter of animals on farms, in laboratories, zoos or circuses." Animal Equality is an international non-profit organisation dedicated to achieving equal consideration and respect for animals, founded in Madrid, Spain in 2006.
As Mahatma Gandhi once said, "The greatness of a nation and its moral progress can be judged by the way its animals are treated."