Painting A New Picture
Donate Now
Issue 262

Sep/Oct 2010
Embodied Wisdom
Web Exclusives
Article
Painting A New Picture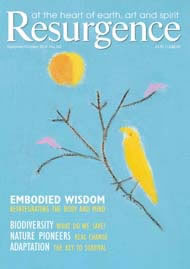 Cover: Small Yellow Bird by Craigie Aitchinson. Courtesy: Bridgeman Art Library
Recycling paint benefits the environment.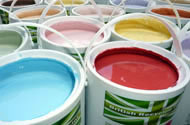 Image courtesy: www.recycledpaint.co.uk
It is estimated that 50 million litres of paint is wasted every year, much of it ending up in landfill, but innovative company Low Carbon Products Ltd has launched its British Recycled Paint range made in the UK from unused paint collected from household recycling centres.
The paint is remixed within specific colour groups and is available in matt, eggshell or silk finish, providing the same high performance as the most well know brands but priced considerably lower, creating a viable recycled alternative to new products. The process uses between 90% and 95% recycled paint in each new pot, and currently reuses up to five tonnes of paint per week.
Managing Director, Jason Elliott said "Paint is one of the least recycled
materials in common use, so I am delighted that we can keep so much of it out of landfill."