Healing Herbs
Donate Now
Issue 263

Nov/Dec 2010
Apostles of Beauty
Web Exclusives
Article
Healing Herbs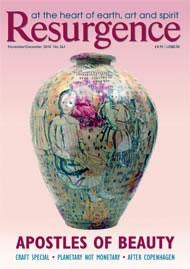 Cover: Golden Ghosts by Grayson Perry. Image courtesy: Victoria Miro Gallery
Reconnecting with traditional methods of healthcare through education and the creation of family herb gardens.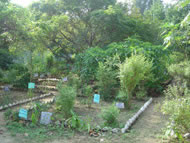 Photograph courtesy: Diana Lee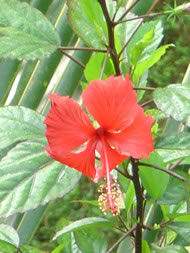 Photograph courtesy: Diana Lee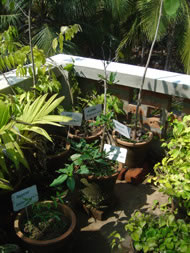 Photograph courtesy: Diana Lee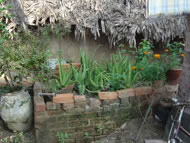 Photograph courtesy: Diana Lee
The Tamwed charitable trust was formed soon after the devastating Indian Ocean tsunami of 2004 by a group of people who were familiar, through work or travel, with communities in the badly affected coastal area of Tamil Nadu in South India. The aim was to link with impoverished communities and work with local non-governmental organisations (NGOs) on a long-term recovery programme that would provide sustainable solutions to their damaged environment while helping them to overcome severe poverty. Funding was raised in the UK for health, housing, agriculture and small business projects that collectively helped to transform lives.
Now, Tamwed is involved in a new project called 'Mooligai Thottam' – meaning Herb Garden in Tamil. The aim of the project is to enable local people to reconnect with traditional methods of healthcare through education and the creation of family Kitchen Herb Gardens, facilitating the treatment of everyday ailments that do not require advanced medical intervention. In the long term, the aim is for the programme to be financially self-sufficient as herb production and processing from the gardens is developed. This project supports rural families, which would otherwise find it difficult to pay for healthcare treatment and also revitalises knowledge of herb use in a safe and effective way for everyday ailments and simple first aid. Additionally it will increase the biodiversity of previously unkempt and derelict land.
Research has established the lack of basic health care in the beneficiary areas; the remoteness of communities from health facilities; the high incidence of treatable diseases and injuries; and a decreasing knowledge about traditional medicines. The government medical system is only able to offer primary health care to 30% of India's rural population. Evaluations of the Kitchen Herb Garden systems already established have shown that up to 85% of participants are from the more deprived communities and so these projects actively play a role in poverty reduction. For example, medical expenses can be reduced by up to five times when using herbal medicines grown and harvested locally.
Tamwed's NGO partner in the area, CRUSADE (Centre for Rural Systems and Development), will deliver the project with herbal training and indigenous herb plants being provided by FRLHT (Foundation for the Revitalisation of Local Health Traditions). Twenty health workers and volunteers will be trained to identify, grow, harvest, prepare and use a selection of local herbs to treat primary health care needs. Each of these women will then transfer their knowledge to ten other women and all will create their own medicinal herb garden next to their homes.
The 22-month project started in July 2010 and is expected to reach a minimum of 220 households (thus reaching at least 880 people). The project will also employ a gardener who will develop two demonstration gardens, one of which will contain a herb nursery in order to produce further plants as needed. The gardens are to be situated at CRUSADE training centres, which are easily accessible to the local communities.